What a time to be alive, huh? I know this post is a bit late but I still thought it would be helpful as I'm still seeing my fellow mama's struggling to maintain a work and home life balance now that we are all stuck indoors until we start seeing a dip in the curve. I have been working from home well since I had children 14 years ago so I think I might have a few tricks up my sleeve on how to get this done. So, if you're new to working from home or want some fresh ideas to stay productive while also avoiding fights with your spouse and children, here are 8 tips for working from home while quarantined with kids. I think it will support you.
8 Tips For Working From Home While Quarantined with Kids
All the parenting books talked about the importance of waking up before the kids to get a head start on the day. This tip isn't really about getting a head start but getting some time to be with yourself, nourish your needs before anything else. I think we need to remember that we are in the middle of a pandemic and for us to really be able to show up in our work, family and community we can't be doing it from an empty cup.
02. Get out of pajamas.
I'm sure you've done that thing where you just stay your pajamas for the whole day. While it seems like a dream come true, whenever I decide to stay in my pajamas I don't get anywhere near enough done than when I shower and change into something different, even if it's yoga clothes or a new set of pajamas. Staying in the same clothes doesn't give us a separation of energy.
03. Create a workspace.
Now this one is very similar to the last. When we separate our workspace from our living space, it allows us to stay better focus when in our work environment. Now, I work from my couch at times, as I'm writing this actually. But when I work from my office space, I feel so much more organized, productive and on task! If you don't have a room that you can dedicate that's ok. Convert a little corner of the house and claim that as your new workspace.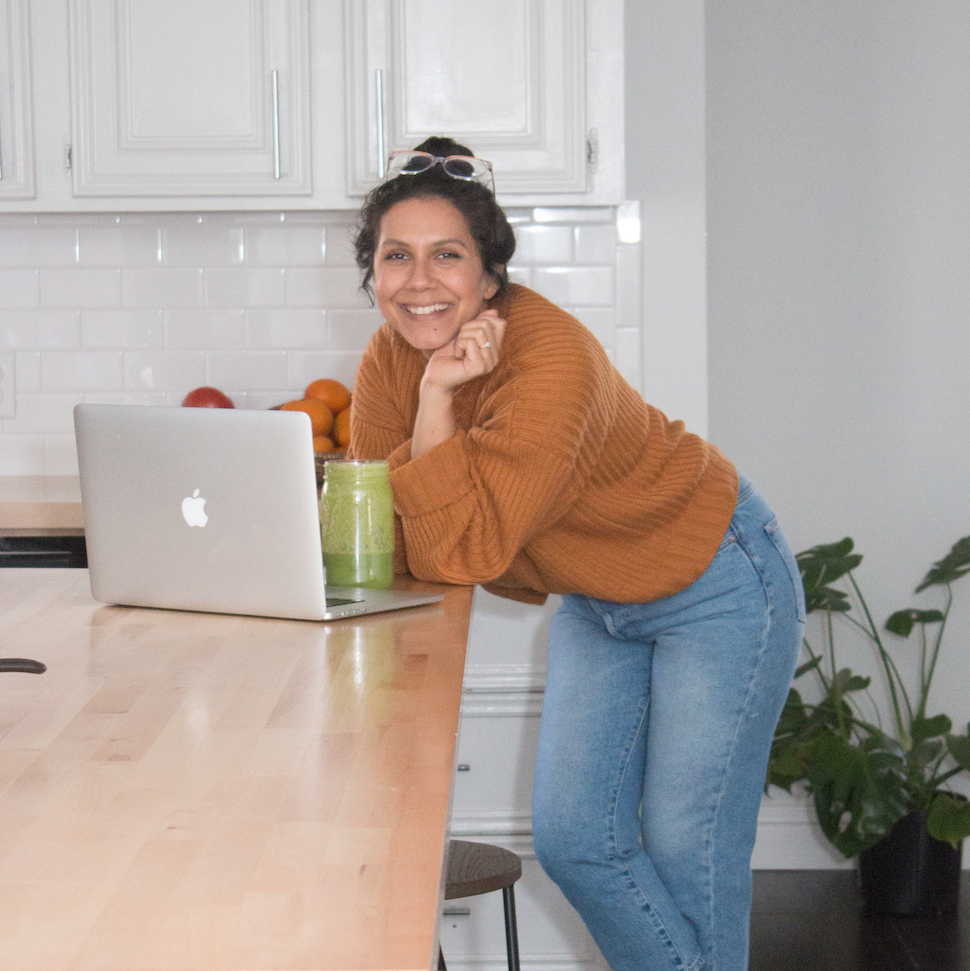 04. Schedules for everyone.
Having a framework for your day is essential. Depending on your child's age and school tasks this will look different for each one, especially older ones. I recommend letting them take more of the lead in those decisions, it gives them that sense that they are in control and will encourage them to actually follow through with the time frames they create. If helpful suggest that they can follow their normal school-day times to create a sense of familiarity.
For the mamas with toddlers, getting them on any kind of routine is more than enough. Shorter windows of focus—perhaps a half-hour at a time, tend to be easier. If you are married consider yourself very lucky as you have a partner who can offer you breaks. My husband and I have shifts were he works and I'm on school and house duty and then I work and he holds down the fort. Whatever you decide make sure on that schedule you include work things and playthings. Downtime, family games, the things we do to decompress are just as important, especially right now.
05. Get everyone outside.
I'm an introvert and for me this is hard. Being stuck inside isn't easy. Get everyone outside for fresh air at least once a day. You can go for a walk. Ride bikes. Sit and drink your coffee outside. Eat lunch on the patio. It's springtime y'all and it's beautiful outside so enjoy it as much as you can by taking a daily break from your work to recharge so I can finish the day strong.
06. Communicate your needs.
If you are quarantined in a house full of people, particularly little people, creating a space that allows everyone to openly communicate their needs encourages everyone to show up mindfully. So if you need cuddles, or the house cleaned, communicate that. Do you have any meetings and calls? Do you need the house quiet for a certain time of day? Make sure you're on the same page of what your day looks like and what your needs are and practice open and honest communication.
07. Create an end of work ritual! 
So many people I know use their commute time to unwind after a day at work. I've worked from home pretty much since forever so I don't know too much about that. But I do know that we all need something at the end of our day to help us put the work away and relax. If you're someone who needs this, you can create some kind of ritual at the end of your workday. Light a candle, say a mantra: "I trust that what I did today was enough." You can listen to music. Have a dance session. Watch funny cat videos. Really you do anything, just make it authentic to you and your needs. Whatever helps you relax an wine down.
08. Have compassion for yourself.
You are not working from home, you are at home during a crisis trying to work. Remember that we are in the middle of something huge. Hang in there, folks! I know this is crazy for everyone and finding a routine and a new way of living right now is a challenge. Don't be afraid to rest, cry, take each day as they come and recalibrate yourself as needed. We are all working on finding a new normal, so be patient and gentle with yourself.
let's chat!
How have you been holding up? What tools have you been using and leaning on right now?! Did these 8 tips for working from home while quarantined with kids help you? I know we could all use more community and connection right now, comment below — or tag @livesimplynatural. I wanna hear from you <3
Hugs,