My goal is for Live Simply Natural to be a resource to help you feel empowered when making food choices. I'm a big believer that eating a well-balanced diet is the best way to maintain good health. So I'm breaking down everything you need to know to unlock the nutritional powerhouse of the most common whole food ingredients. Today I'm sharing one of my fall and winter time favorites – CABBAGE!
Produce Guide: Cabbage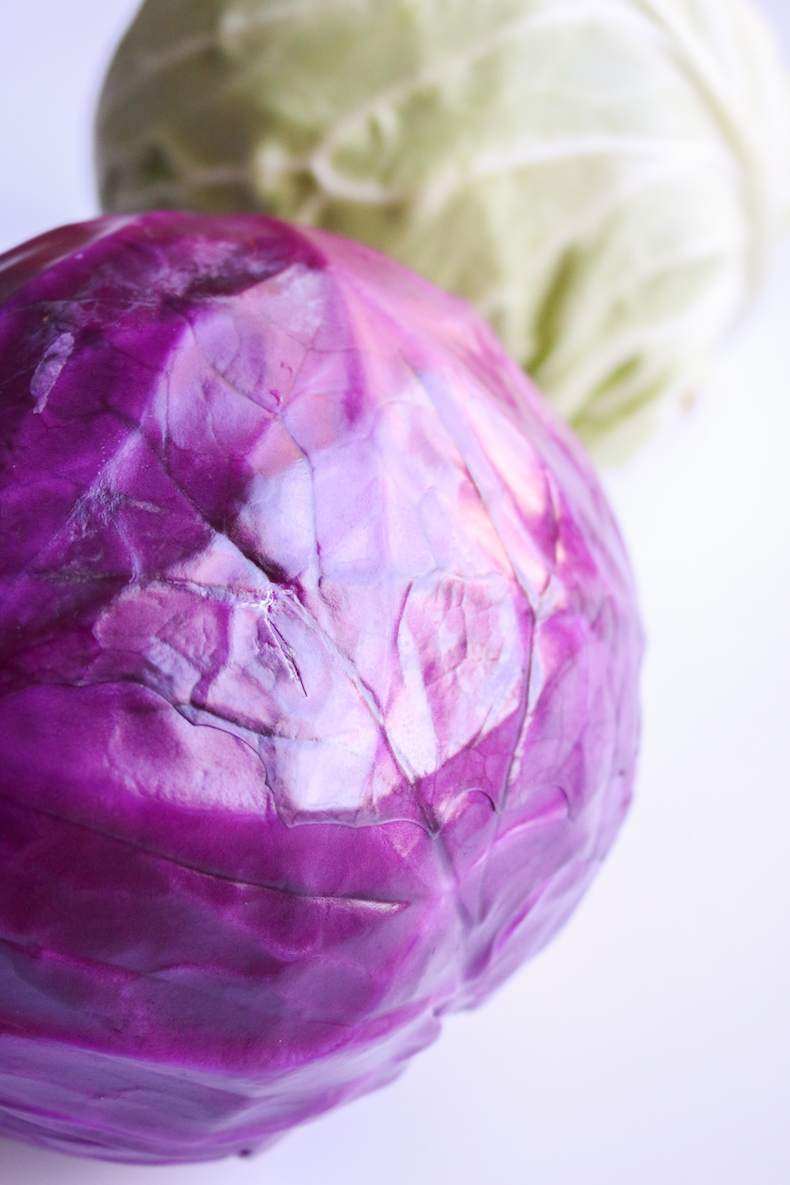 Cabbage can be found in a wide variety of shapes, colors, and sizes; the most familiar variety is the Dutch cabbage, with smooth green or purple heads that change shape with the seasons. Savoy cabbage features crinkled leaves and a sweeter flavor, while Napa, also known as Chinese or celery cabbage, has an oblong shape and ridged leaves. Known for its versatility, cabbage is a major ingredient in kitchens around the world and takes many forms. Typically you can find them all year long in most supermarkets but are perfect in the fall and winter seasons. From fermented preparations like Korea's kimchi and Eastern Europe's sauerkraut to Hawaiian cabbage salads, Hungarian stuffed cabbage leaves, coleslaws, braised sides, bright stir-fries, and more. There are so many ways to enjoy this fall and winter favorite.
HEALTH BENEFITS

Cabbage has the highest amount of some of the most powerful antioxidants found in cruciferous vegetables – phytonutrients such as thiocyanates, lutein, zeaxanthin, isothiocyanates, and sulforaphane, which stimulate detoxifying enzymes (source). They also help lower the LDL (low-density lipoprotein) or "bad cholesterol" levels in the blood, which can build up in arteries and cause heart disease. Rich in vitamin K, which is important for bone metabolism, but is also a known Alzheimer's disease preventative by limiting neuronal damage in the brain. Cabbage is also an excellent source of fiber, vitamin B6, folate, and manganese, as well as healthy amounts of thiamin. It also provides iron, magnesium, phosphorus, calcium for strong bones, and potassium for regulating the heart rate and blood pressure.

NUTRIENT BREAKDOWN OF CELERY

*per 1 cup raw cabbage, 100g (source)

Fiber | 2.5 g (10% DV)
Protein | 1.3 g (3% DV)
Carbohydrates | 5.8 g (2% DV)
Vitamin C | 36.6 mg (61% DV)
Vitamin K | 74 mcg (95% DV)
Folate | 43 mg (11% DV)
Magnesium | 12 mg (3% DV)
Potassium | 170 g (5 % DV)
Calcium | 40 mg (4 % DV) 
Iron | .5 mg (3% DV)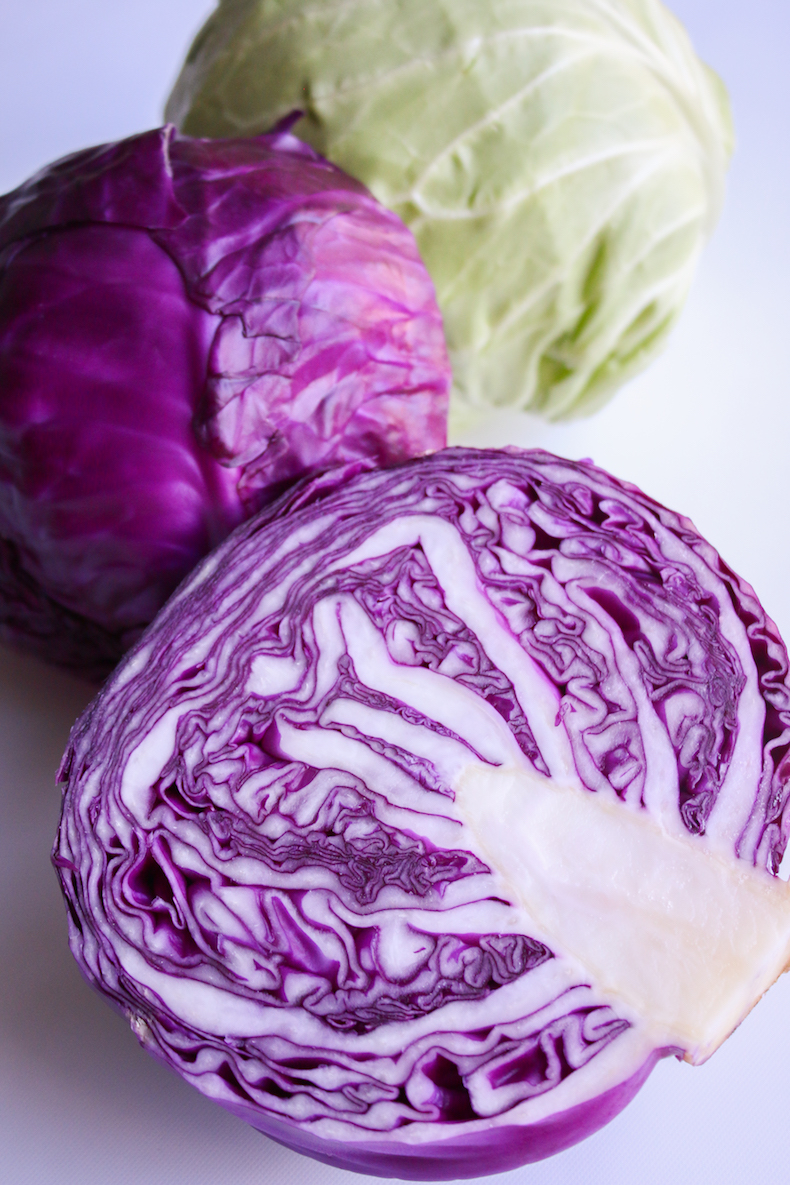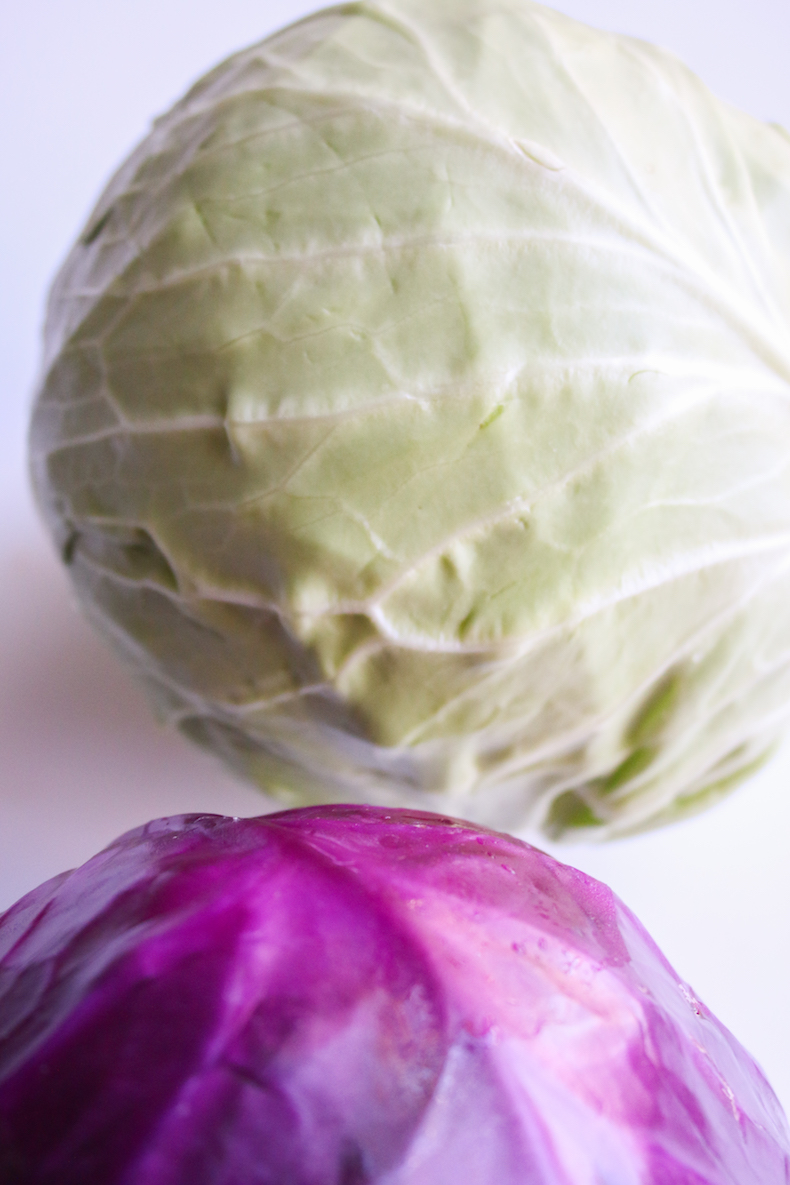 HOW TO BUY

When shopping for cabbage you should always choose heads of cabbage that are dense and firm, with leaves that are crisp and free of any blemishes, cracks, or signs of decay. Look for compact heads that are heavy for their size. Whether red or green, the leaves should be crisp and deeply colored. Check the stem to make sure it has no cracks around its base. Avoid discolored heads with wilted outer leaves.

HOW TO STORE

If you don't have immediate plans for your cabbage stored it in a perforated plastic bag in the crisper drawer of the refrigerator for about a week to two weeks. Store partial heads wrapped tightly with plastic wrap in the fridge and use them within a couple of days.

HOW TO PREPARE

Wash your cabbage thoroughly in clear, cool water. Remove and discard any wilted or fibrous outer leaves and wash under cold running water. If cutting cabbage into wedges, do not remove the core so the leaves remain intact. Otherwise, remove and discard the white inner core.

To shred cabbage for coleslaw or salads, place washed and cored cabbage half cut-side down on a board and slice crosswise to form thin strips. Or shred on the largest holes of a grater or in a food processor. One pound yields 4 to 4-1/2 cups of shredded or sliced cabbage.

Avoid overcooking cabbage to prevent a strong odor and flavor. For best results, boil, steam, or stir-fry cabbage just until crisp-tender. One pound yields 2 to 2-1/2 cups of cooked cabbage. To prevent red cabbage from discoloring, use a stainless-steel knife to cut.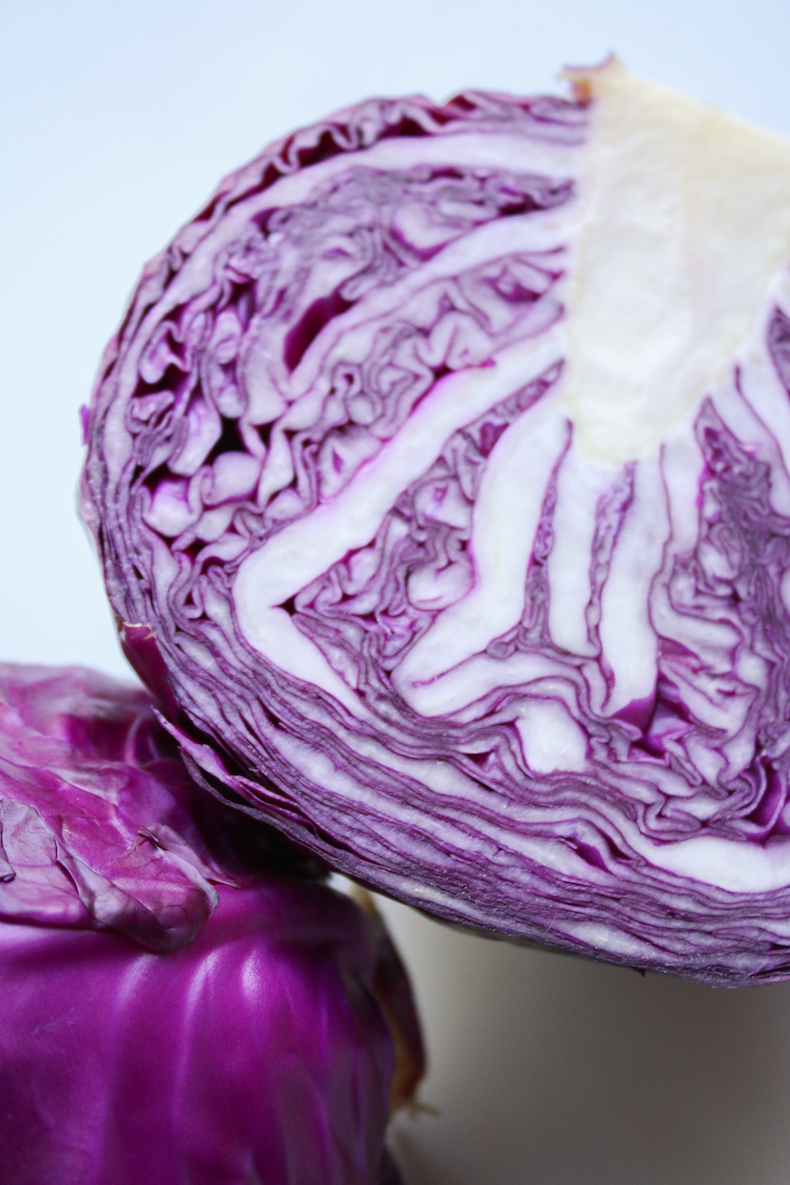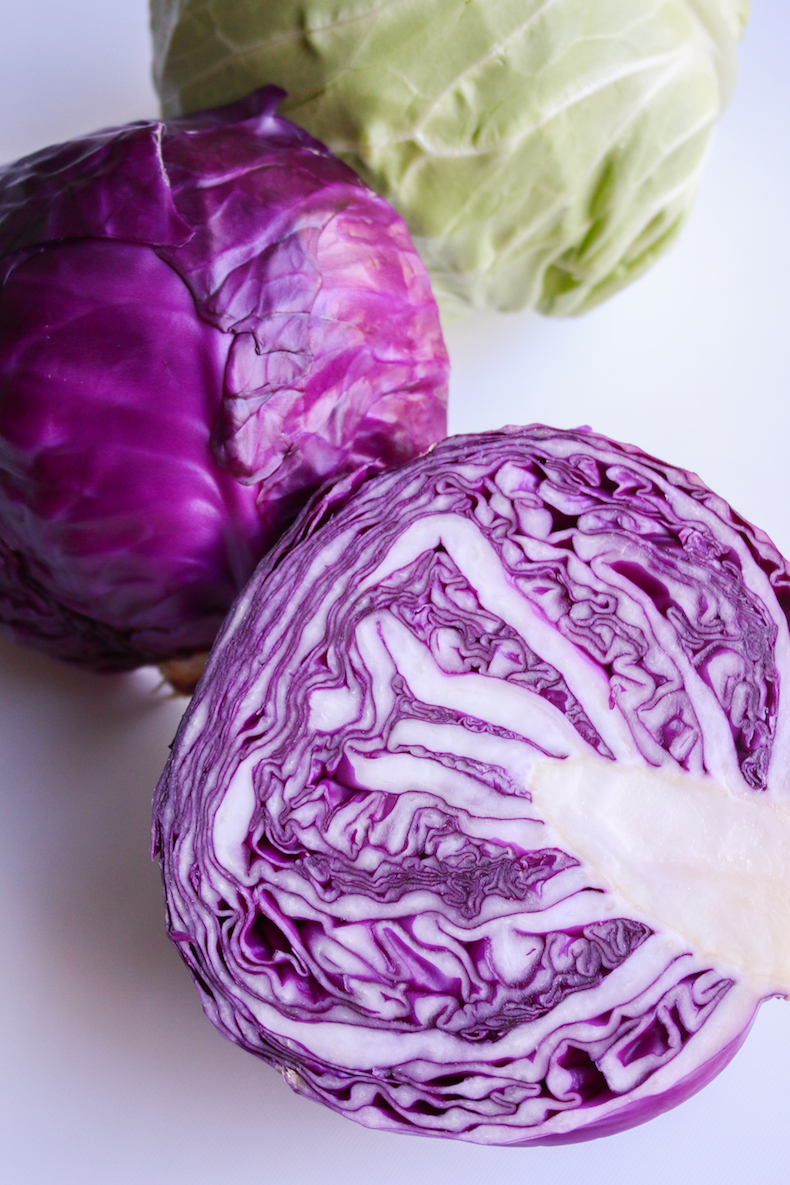 CABBAGE RECIPES

Looking for more recipes with cabbage? Check out our favorites here!
WHAT'S YOUR FAV?
What ingredient do you guys want to learn more about? And if you have a favorite way to eat cabbage, tag @livesimplynatural or #livesimplynatural so the LSN community can get inspired by your dish too :)
Hugs,