My goal with Live Simply Natural is that it is resource to help you feel empowered when making food choices, so I'm breaking down everything you need to know with some of the most common whole food ingredients. Today I'm sharing one of my summer favorites – ZUCCHINI!
Produce Guide: Zucchini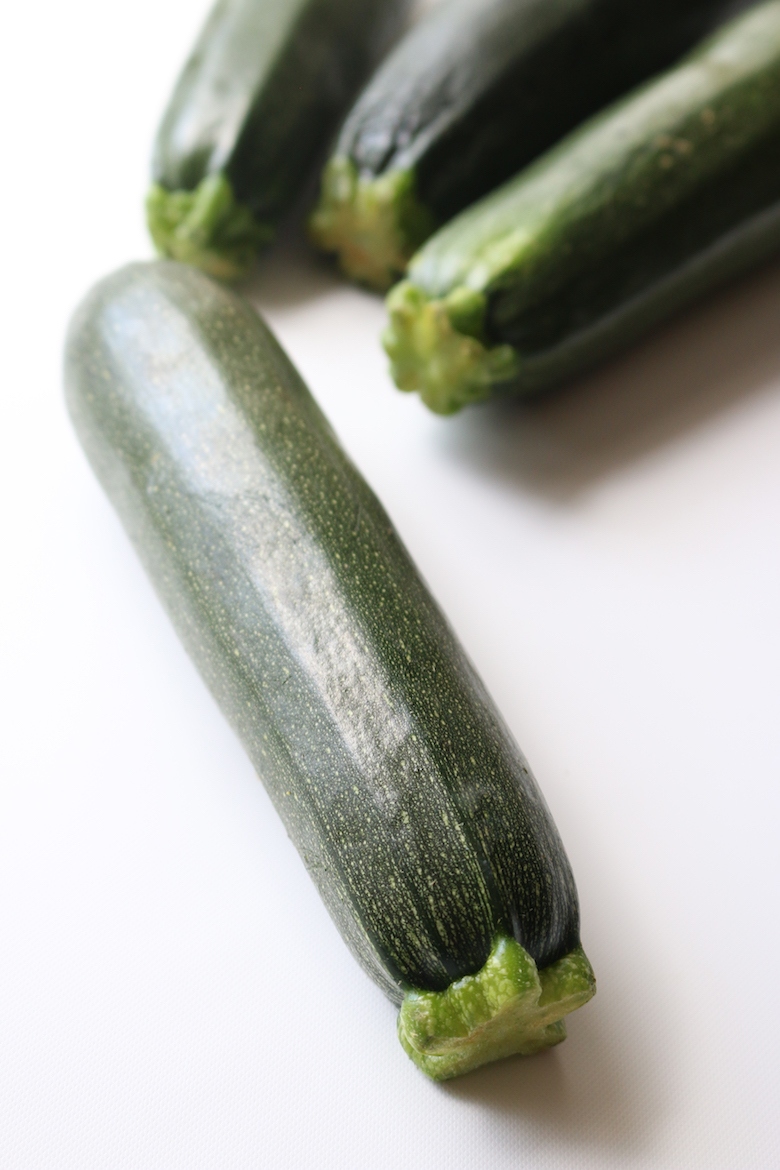 Zucchini is known as a summer squash variety. There are two main categories of squash: summer squash and winter squash. Harvested when immature, summer squash is characterized by thin, edible skins, soft seeds, and a mild flavor. Their tender flesh has high water content and cooks quickly. As their name suggests they are in peak season during the summer months. The most popular variety of summer squash is zucchini which is one of our favorites to use in our summer dishes. This versatile vegetable can be grilled, steamed, stir-fried, stuffed, and baked to use in appetizers, salads, stir-fries, pasta dishes, side dishes, soups, and quick bread. Other varieties of summer squash include pattypan and yellow straight-neck or crookneck squash.
HEALTH BENEFITS

Zucchini is packed with beneficial nutrients including Vitamins C and A, potassium, folate, and fiber which decreases the risk of stroke, reduce high blood pressure, and lower cholesterol. Due to its high water percentage, zucchini is low in calories, carbs, and sugars, but high in essential nutrients like potassium, manganese, and antioxidants like vitamin C and vitamin A. Zucchini and other types of summer squash are often recommended for digestive issues since they're hydrating and provide essential electrolytes and nutrients. Research suggests that zucchini also offers anti-inflammatory protection within the GI tract that can reduce IBS, ulcer-related symptoms, and leaky gut syndrome.

NUTRIENT BREAKDOWN OF ZUCCHINI

*raw zucchini, 100g (source)

Fiber | 1.1 g (4% DV)
Protein | 2.7 g (5% DV)
Carbohydrates | 3.1 g (1% DV)
Vitamin A | 490 IU (10% DV)
Vitamin C | 34.1 mg (57% DV)
Folate | 20 mcg (5% DV)
Magnesium | 33 mg (8% DV)
Potassium | 459 g (13 % DV)
Calcium | 21 mg (2 % DV) 
Iron | 0.8 mg (4% DV)

HOW TO BUY

When shopping for zucchini or any summer squash, you should always look for the same things: Look for small to medium zucchini that are firm and feel heavy for their size with bright-colored skin free of spots and bruises. Their skins should look shiny and smooth with a bright, even green color and no blemishes.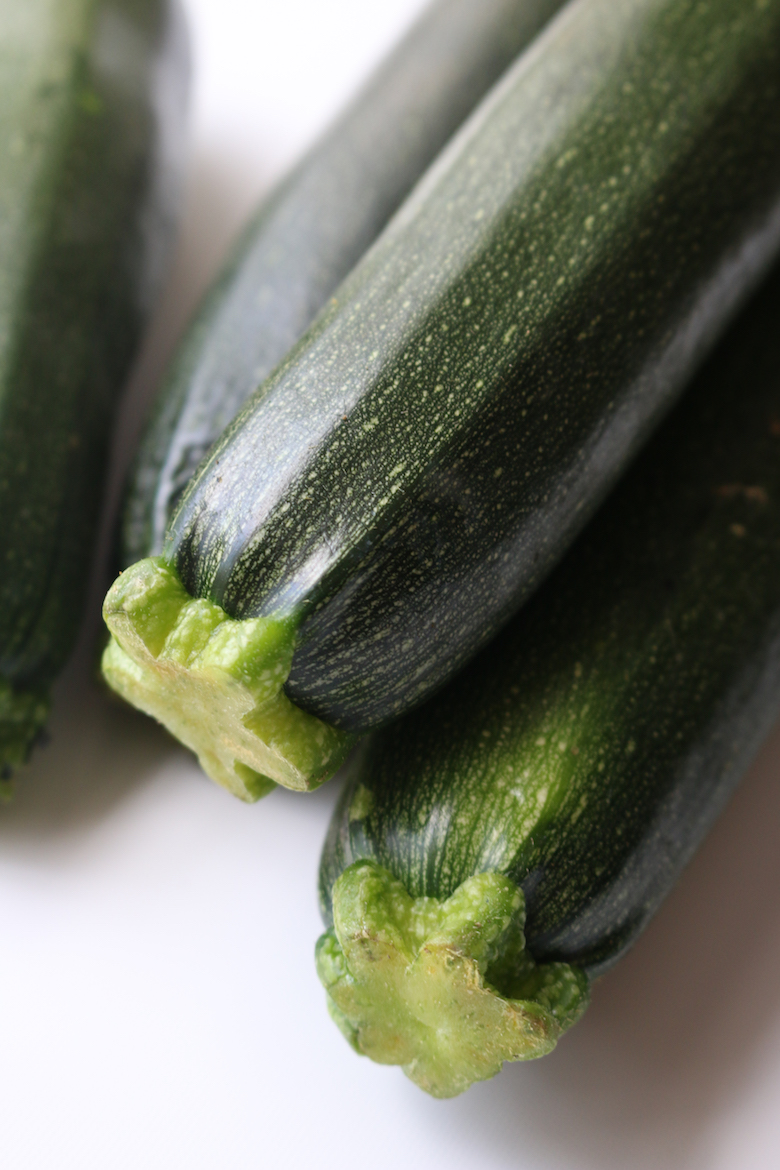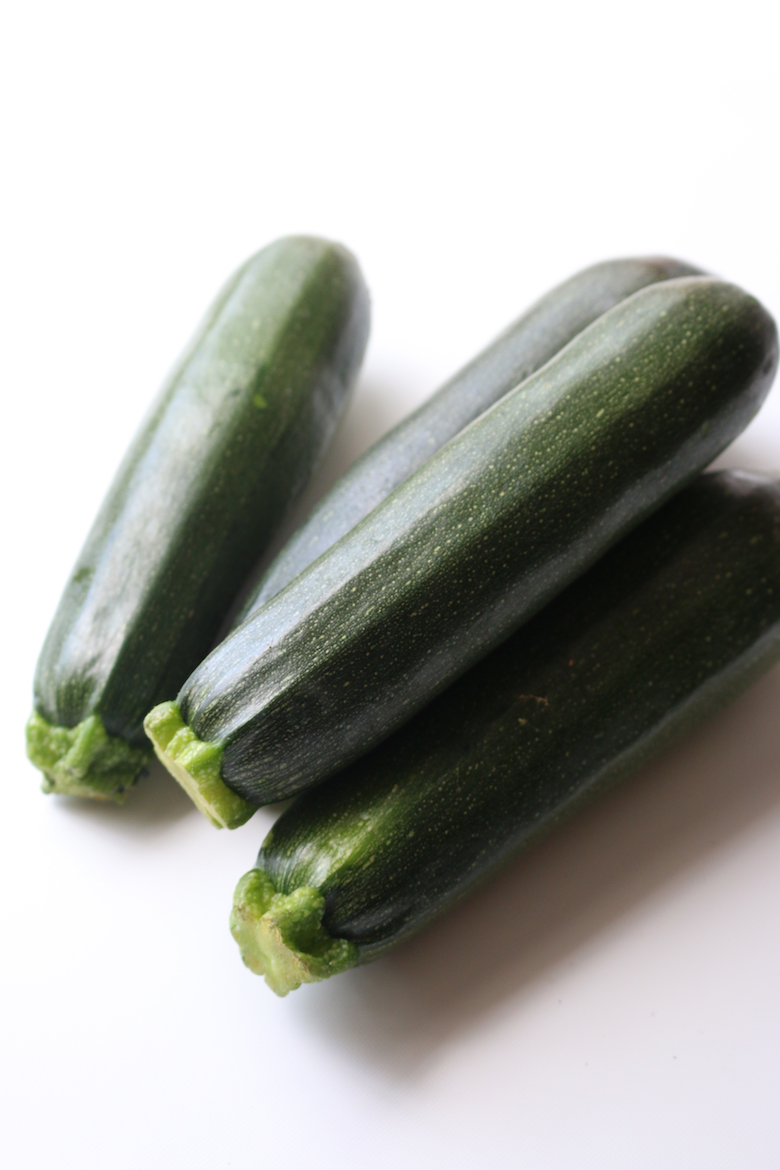 HOW TO STORE

When storing your zucchini be sure to store it in a perforated plastic bag in the crisper drawer for up to one week. Do not cut the zucchini until you are ready to use it or freeze it. To freeze zucchini for later use, wash and cut it into 1-inch chunks before freezing it in a zipper-topped freezer bag. The blossoms should be eaten as soon as possible.

HOW TO PREPARE

When preparing zucchini scrub with a brush under cold water to remove any grit, then trim the base and neck. Zucchini is one of the most versatile vegetables and can be used for a number of things. To roast simply toss with a little olive oil and sea salt and bake at 350°F, uncovered, for 35-40 minutes. To sauté just add oil into a large skillet over medium heat and toss in your zucchini, cooking until tender. My top way to prepare them is as a substitute for pasta, but you can also use it chopped in salads, soups, and casseroles.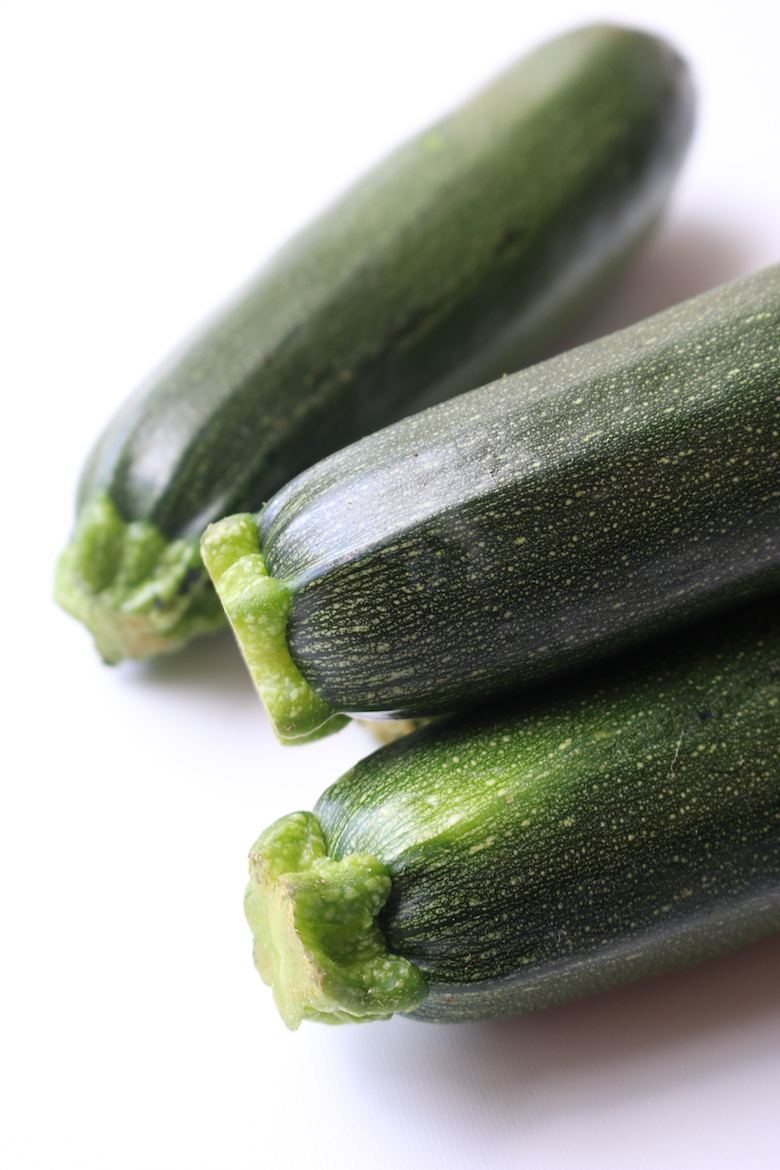 ZUCCHINI RECIPES

Looking for tasty ways to use your zucchini? Check out our favorite recipes here!
WHAT'S YOUR FAV?
What ingredient do you guys want to learn more about? And if you have a favorite way to eat zucchini, tag @livesimplynatural or #livesimplynatural so the LSN community can get inspired by your dish too :)
Hugs,