My goal is for Live Simply Natural to be a resource to help you feel empowered when making food choices. I'm a big believer that eating a well-balanced diet is the best way to maintain good health. So I'm breaking down everything you need to know to unlock the nutritional powerhouse of the most common whole food ingredients. Today I'm sharing one of my fall and springtime favorites – APPLES!
Produce Guide: Apples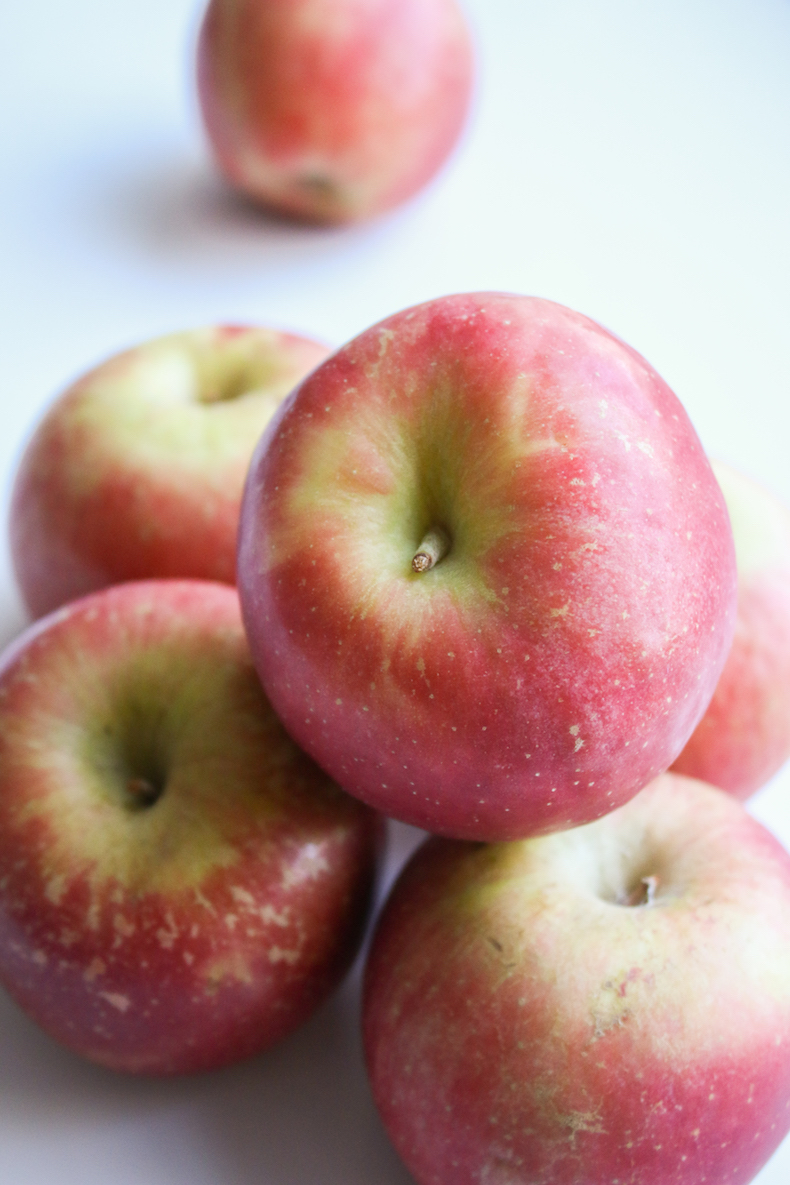 Apples are a produce staple year round but especially during the fall. Fall is when apple season really sets its pace, though it gets an early jump in summer with some varieties ready to pick in July. There is no better ingredient to represent autumn than a crisp, sweet-tart apple. The fruit's widespread popularity is reflected in the incredible number of varieties available: In North America alone, there are 2,500 types of apples and over 7,500 kinds are grown around the world. From apple pie to apple salad, they are a fall favorite. Although not all apples serve the same purpose; particular types work better in certain preparations. Gala, Fuji, Granny Smith, Pink Lady, Honey Crisp, and Red Delicious are typically the most common varieties. Mix and match flavors and textures to achieve your ideal combination.
HEALTH BENEFITS

Apples are extremely rich in important antioxidants, flavanoids, and dietary fiber. The health benefits include promoting oral health, maintaining cardiovascular health, a healthy snack for diabetics, improving respiratory health, fighting cancerous cells, preventing osteoporosis, helping keep the gut healthy, maintaining neurological health, boosting energy levels, and enhancing skin conditions while preventing premature aging. You can find red, green, and yellow colored apples. Each contains properties that are essential for your well-being. Red-colored apples are known as a great source of antioxidants whereas green and yellow ones have plenty of quercetin, which is extremely important for your psychological health.

NUTRIENT BREAKDOWN OF APPLES

*per 1 cup raw apples, 100g (source)

Fiber | 3 g (12% DV)
Protein | 0.3 g (1% DV)
Carbohydrates | 17.3 g (6% DV)
Vitamin C | 5.7 mg (10% DV)
Vitamin K | 2.8 mcg (3% DV)
Folate | 3.8 mg (1% DV)
Magnesium | 6.3 mg (2% DV)
Potassium | 138 g (4 % DV)
Manganese | 0 mg (2 % DV)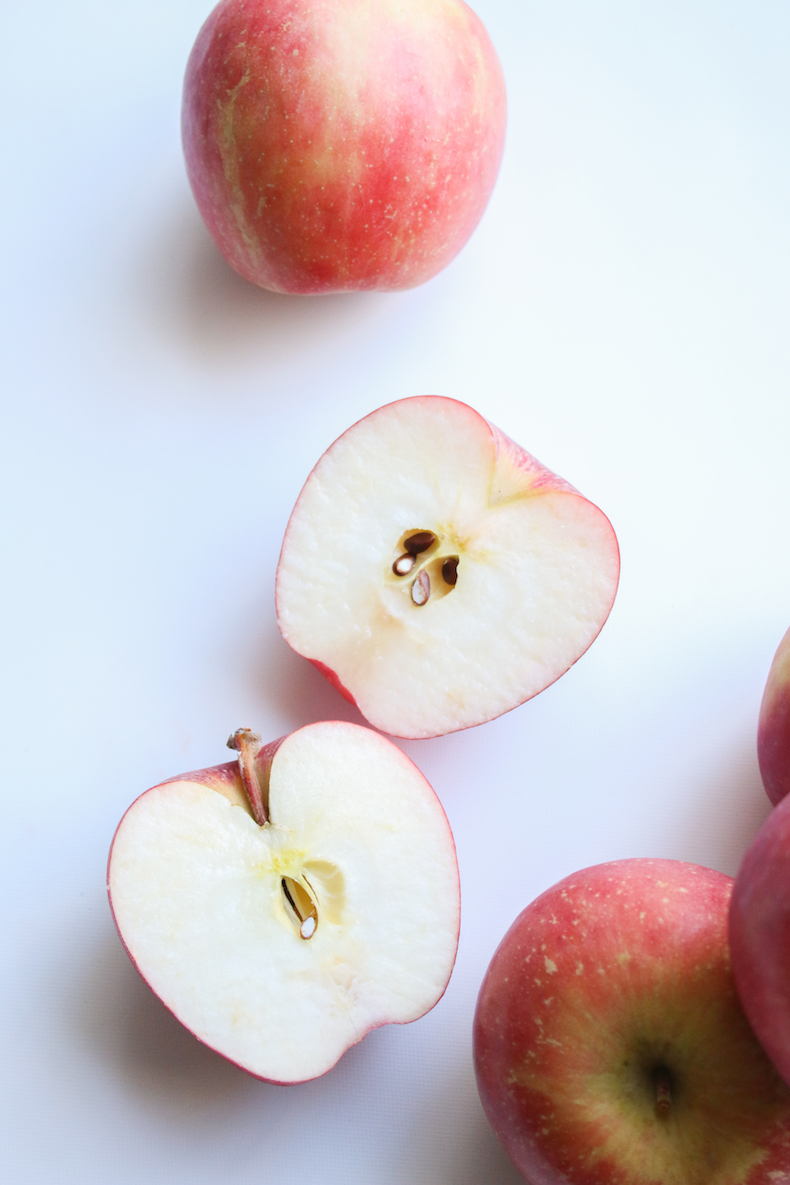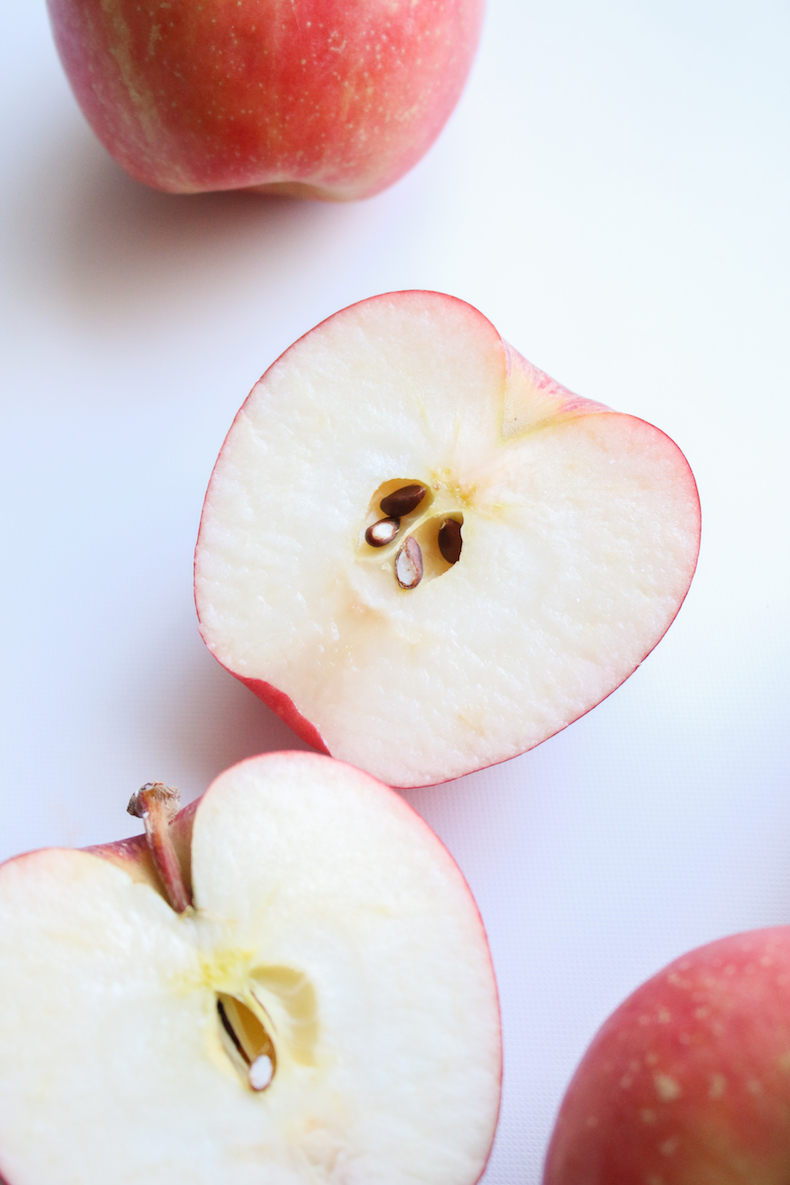 HOW TO BUY

When shopping for apples you rub your finger on the skin of the apple, an overripe apple will feel waxy. Feel for any bruises or soft spots by giving the apple a gentle squeeze. Avoid apples with bruising or obvious signs of decay aren't going to provide the best eating experience. Look at the color, apples with full color have absorbed lots of sunlight which leads to great flavors.

HOW TO STORE

If you don't have immediate plans for your apples then the trick is to key them cold. They give off a ripening gas called ethylene that'll ripen other fruits and vegetables around. That's helpful if you really need that green bunch of bananas to turn yellow. Otherwise, keep apples separate and refrigerate them, which will slow down the release of ethylene. When stored properly, apples, especially the crisper varieties, should keep for several months.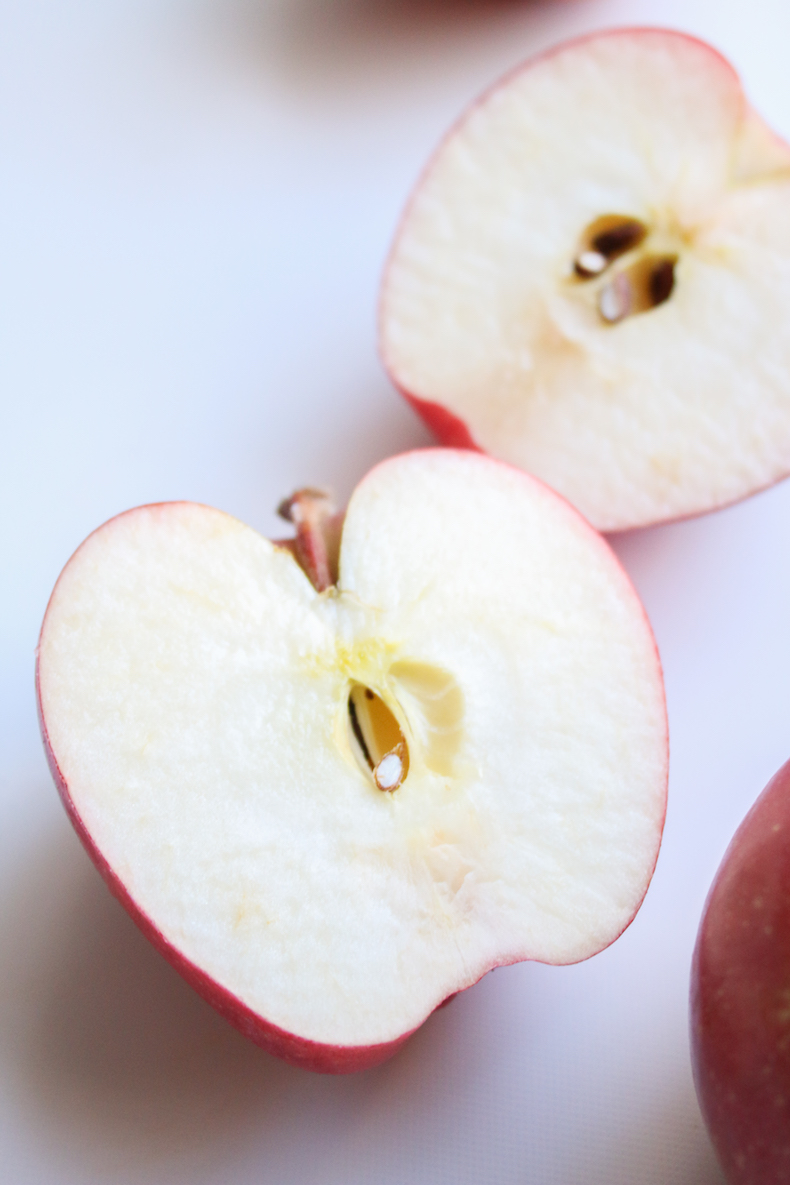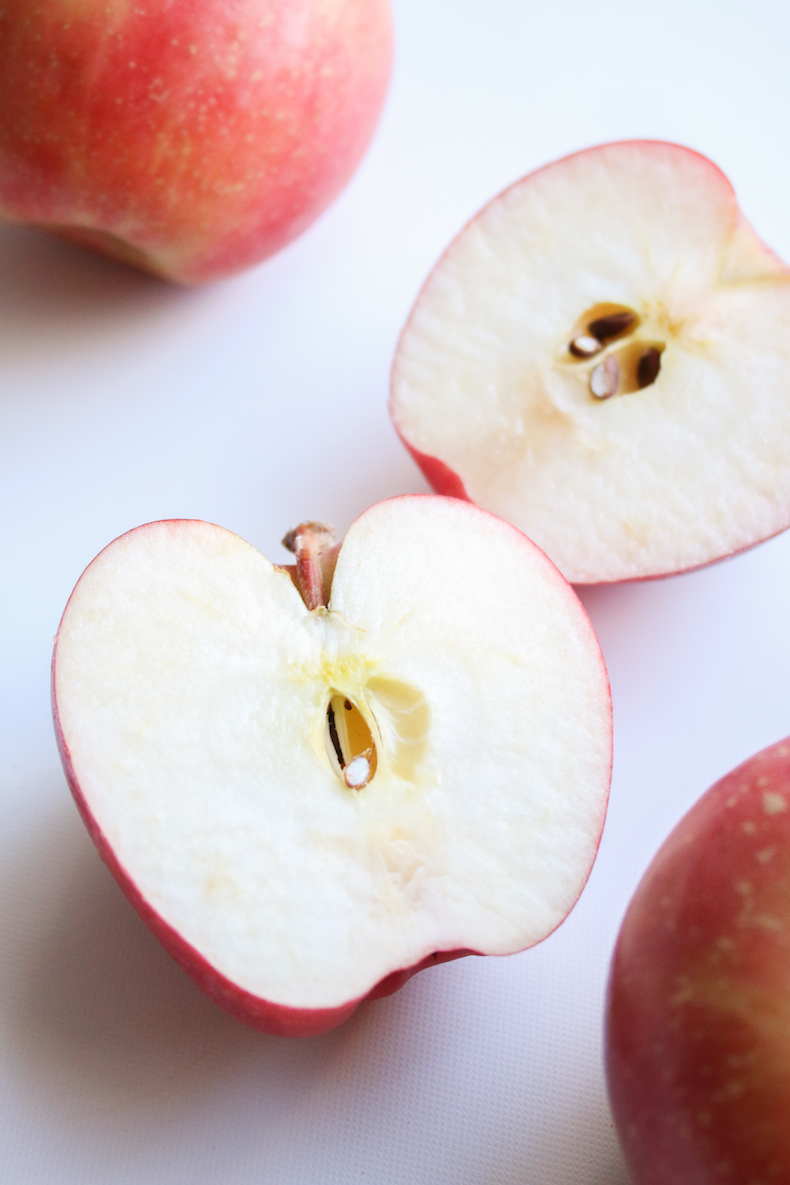 HOW TO PREPARE

Wash your apple thoroughly in clear, cool water. Do not peel or slice an apple until ready to use as it will begin to brown. Slow the browning by dipping raw, sliced, and/or peeled apples into lemon juice or vinegar and water, or by mixing apples with citrus fruits in a fruit salad.

APPLE RECIPES

Looking for more recipes that include celery? Check out our favorites here!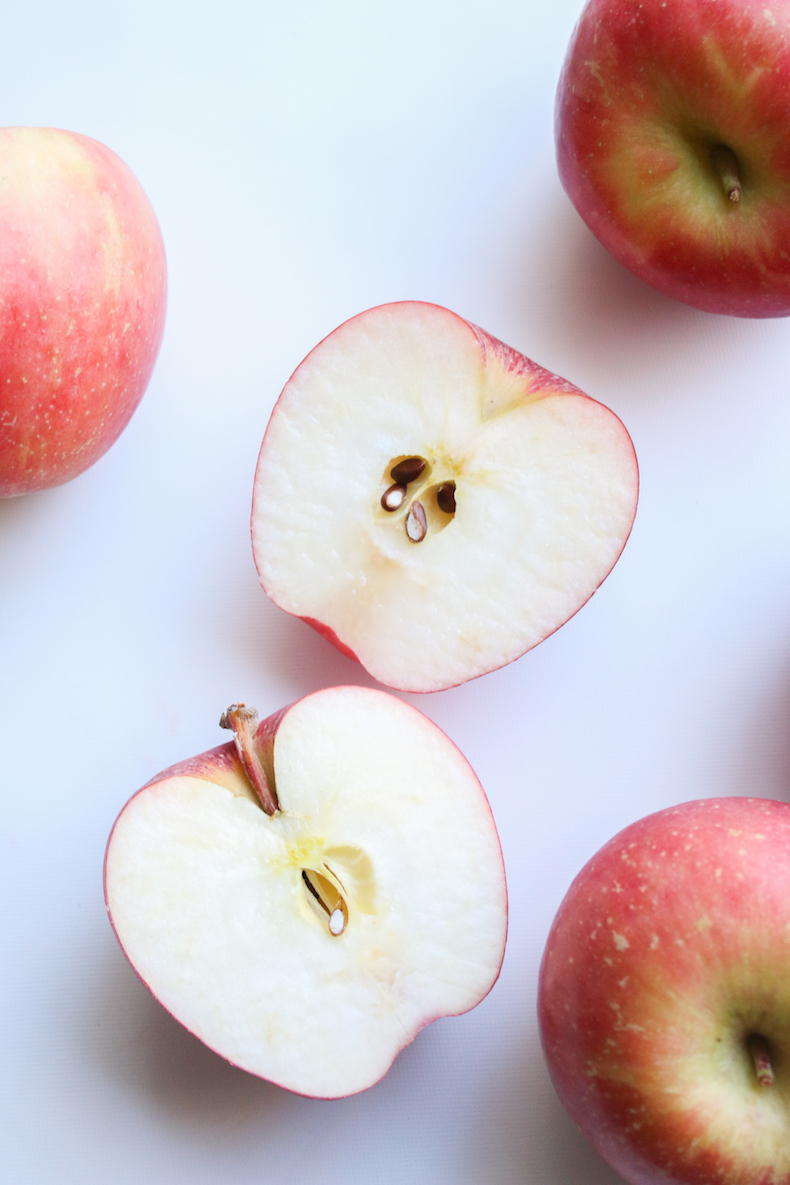 WHAT'S YOUR FAV?
What ingredient do you guys want to learn more about? And if you have a favorite way to eat apples, tag @livesimplynatural or #livesimplynatural so the LSN community can get inspired by your dish too :)
Hugs,