My goal with Live Simply Natural is that it is a resource to help you feel empowered when making nourishing lifestyle choices. I'm a big believer that eating a well-balanced diet is the foundation for feeling good from the inside out. So I'm breaking down everything you need to know to unlock the nutritional powerhouse of the most common whole food ingredients. Today I'll be talking about – BELL PEPPERS!
Produce Guide: Bell Peppers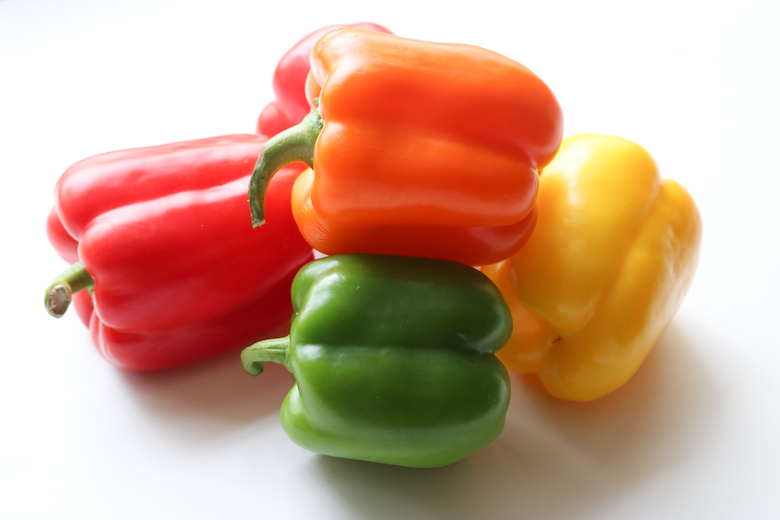 Bell peppers come in a variety of colors, including green, red, yellow, orange, purple, white, and brown. Bell peppers are typically available all year round but peak season is in the summer. All bell peppers start out green and eventually turn red, orange, or yellow on the vine. Their sweet, mild flavor and crisp, juicy flesh make them a cooking staple. They can be stuffed and baked, grilled, roasted, stir-fried, and served in salads, stews, and soups. Green peppers, the most common and least expensive variety of bell pepper, are picked before they ripen and have a slightly sharper flavor. While all varieties of bell peppers can be delicious when eaten raw in salads or with dips, they take on a whole new dimension when cooked.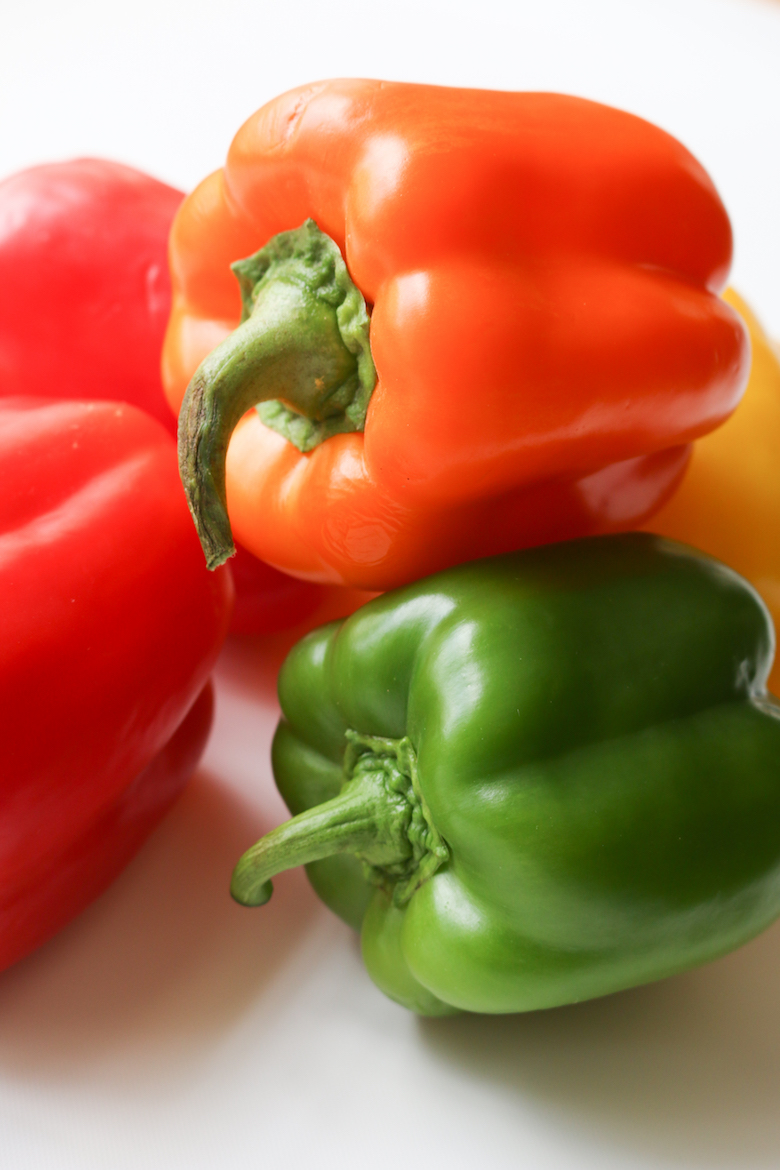 HEALTH BENEFITS

Bell peppers are rich in vitamin C and contain more than twice the vitamin C of an orange. They are great for boosting the immune system and lowering inflammation in the arteries that leads to heart disease, diabetes, and cholesterol build-up. Each variety has its own unique nutrients. All contained phenolic compounds, ascorbic acid, carotenoids, and free radical scavenging activity. Green peppers showed the highest phenolic activity, but less carotenoid content than the red and yellow varieties. The red peppers had the most ascorbic acid and a higher level of free radical scavenging activity. So eating a variety of these makes a difference on the amount of nutrient benefit you get from them.

NUTRIENT BREAKDOWN OF BELL PEPPERS

*raw bell pepper, 100g (source)

Fiber | 1.7 g (7% DV)
Protein | 0.9 g (2% DV)
Carbohydrates | 4.6 g (2% DV)
Vitamin A | 370 IU (7% DV)
Vitamin C | 80.4 mg (134% DV)
Vitamin K | 7.4 mcg (9% DV)
Folate | 10 mcg (2% DV)
Potassium | 175 g (5 % DV)
Calcium | 49.6 mg (5 % DV) 

HOW TO BUY

When shopping for bell peppers, you should always look for the same things: Look for firm, crisp bell peppers that feel heavy for their size. They should be shiny and richly colored. Avoid any that are shriveled or have soft spots. For stuffed peppers, choose round, blocky-shaped peppers.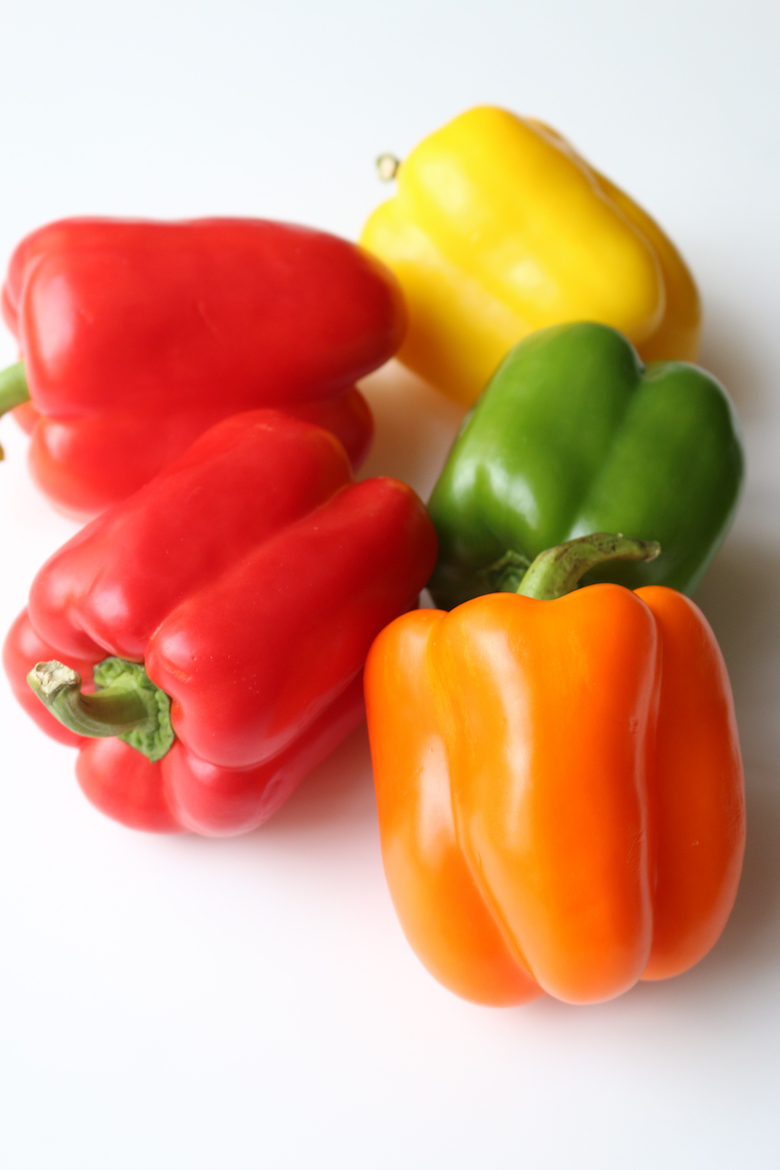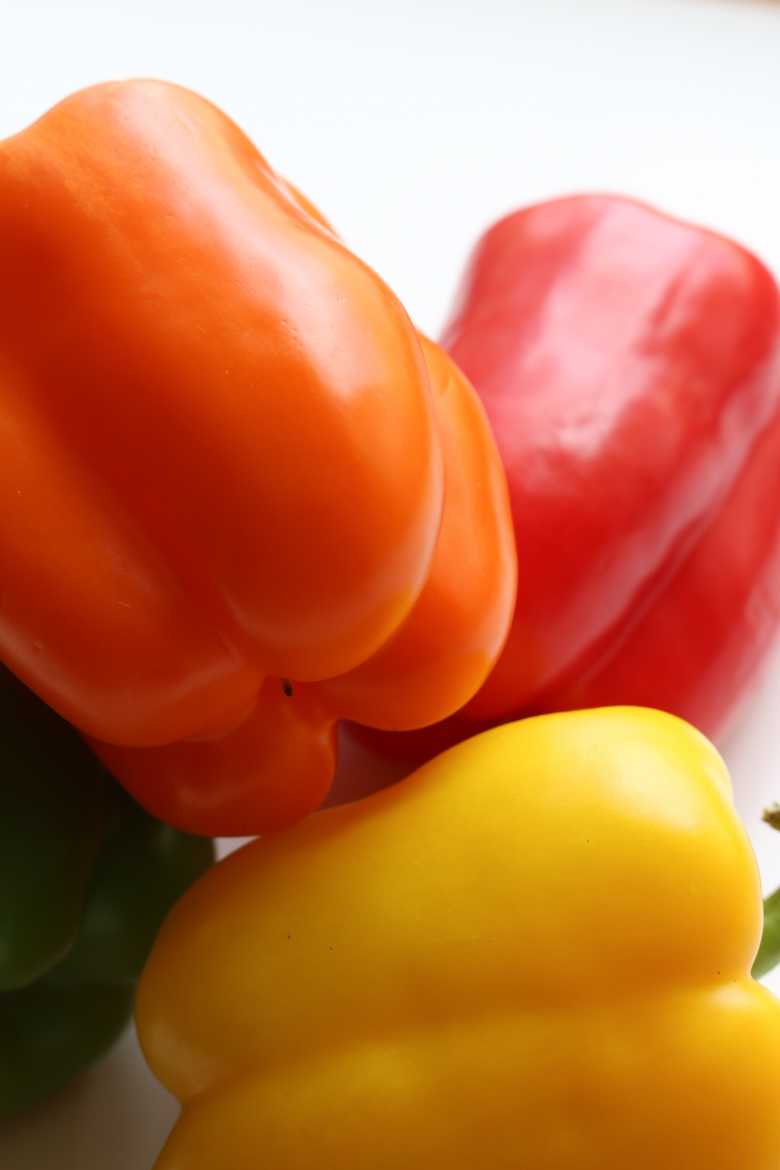 HOW TO STORE

When properly stored, green bell peppers should last up to 5-7 days in the fridge, while the red and yellow varieties should be eaten within 4 days. Store peppers in a perforated plastic bag in the crisper drawer. Red, yellow, and other colored peppers are slightly more perishable than green peppers. Wrap leftover cut peppers in plastic wrap and refrigerate for 1 to 2 days.

HOW TO PREPARE

Rinse bell peppers under cold running water just before using them.

To chop or slice, stand the bell pepper on its end on a cutting board. Cut down 3 or 4 times to form vertical slices. Discard the stem, core, and seeds. Remove the white veins or membranes. Cut the slices into strips or chop as desired.

To cut the pepper into rings or prepare for stuffing, make a circular cut around the top of the pepper with a paring knife. Pull out and discard the stem, core, and seeds. Carefully cut out the membrane and rinse with water to remove any seeds. Slice crosswise to form rings or leave them intact for stuffing. Roasting peppers gives them an intensely sweet, smoky flavor.

To roast peppers, arrange whole peppers on a baking sheet. Broil 2 to 4 inches from the heat source until blackened on all sides, turning with tongs as needed. Wrap peppers in foil from the pan and place them in a plastic bag to steam and loosen the skins. When cool enough to handle, peel off and discard blackened skins with a paring knife. Remove and discard stems, cores, and seeds. Slice and use in sandwiches, salads, dips, spreads, pizza toppings, and pasta dishes.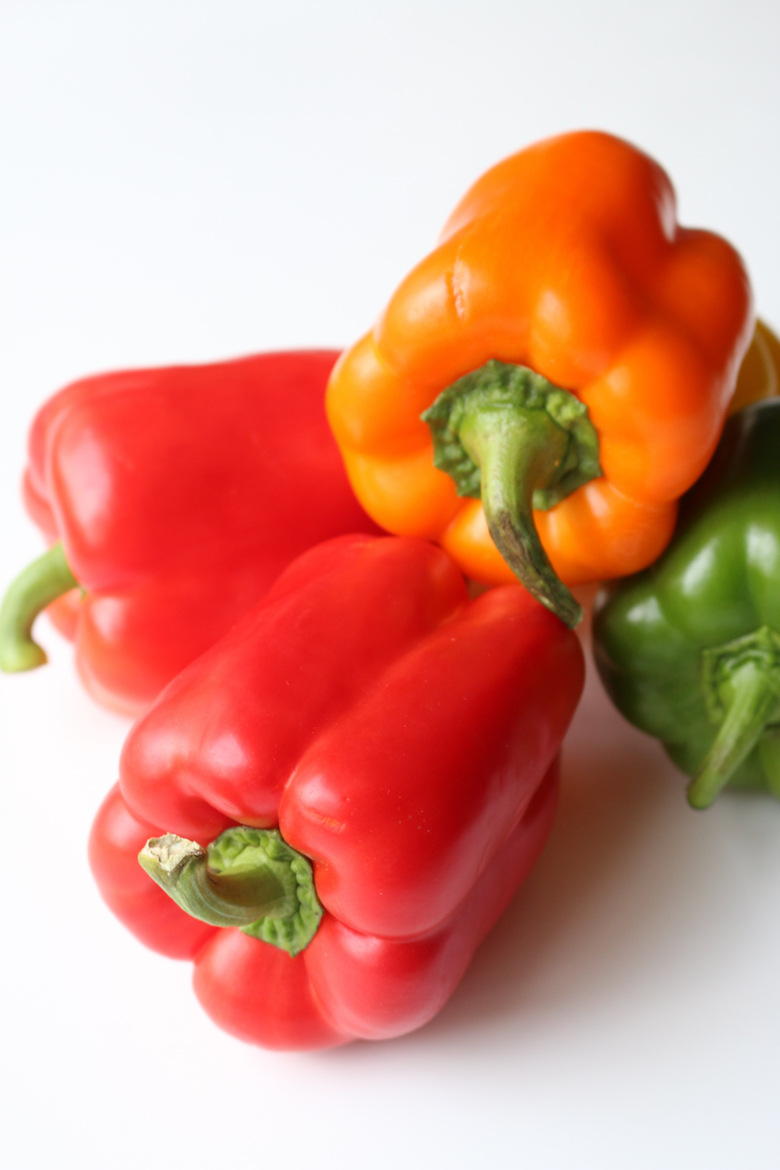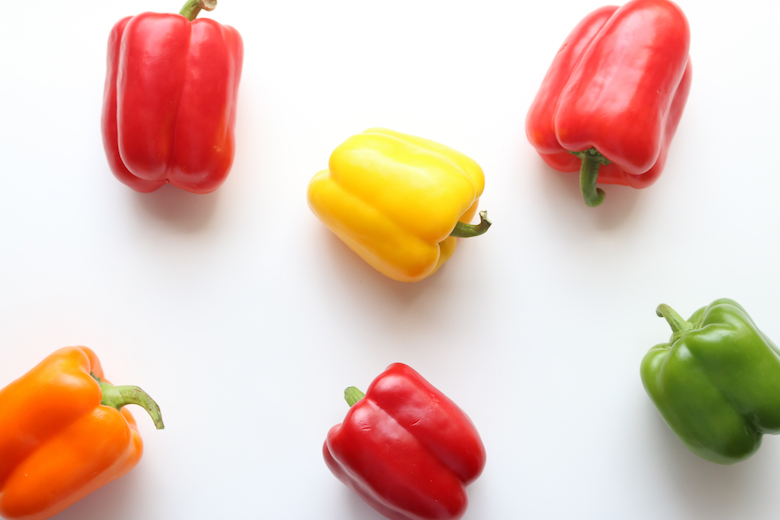 BELL PEPPER RECIPES

Looking for different ways to use your bell peppers? Check out our favorite recipes here!
WHAT'S YOUR FAV?
What ingredient do you guys want to learn more about? And if you have a favorite way to eat bell peppers, tag @livesimplynatural or #livesimplynatural so the LSN community can get inspired by your dish too :)
Hugs,