My goal is that Live Simply Natural becomes a resource to help you feel empowered when making lifestyle and food choices. I'm a big believer that eating a well-balanced diet is the best way to optimize your health. So I'm breaking down everything you need to know to unlock the nutritional powerhouse of the most common whole food ingredients. Today I'm sharing one of my summertime favorites – CHERRIES!
Produce Guide: Cherries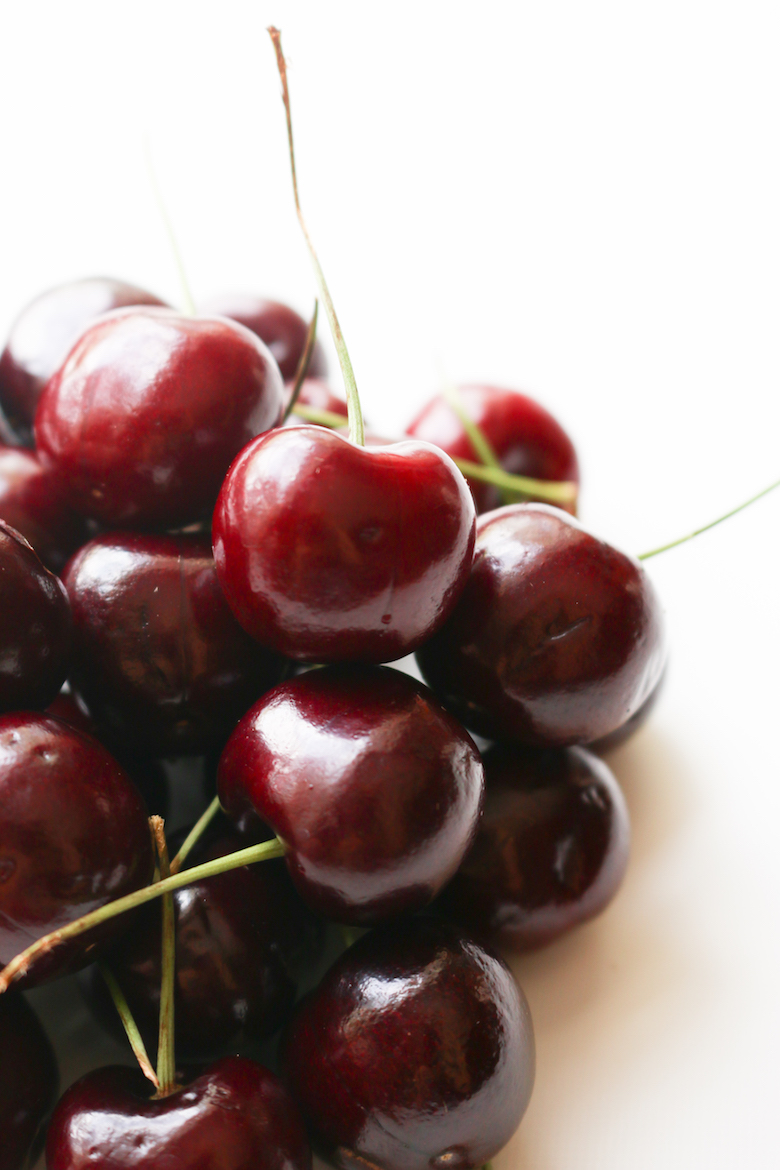 Cherries are a favorite summer fruit, with a short peak season from late spring and early summer (May to July). Since they are highly susceptible to disease and have such a short shelf life after harvest, the cherry season comes and goes in the blink of an eye. Bright, plump, fresh red cherries with their sweet yet slightly sour flavor offer a lot of culinary delight and adapt well to almost any style of dishes. Enjoy them right out of the bag on the way home from the market or dress them up in a salad, throw some in with your morning smoothie, whatever it is, make sure to get your hands on these when they start filling up the produce market.
HEALTH BENEFITS

Cherries contain powerful antioxidants and are high in fiber, vitamin C, carotenoids, and anthocyanins, each of which may help play a role in cancer prevention. Cherries contain natural melatonin, which is a powerful antioxidant and free radical scavenger that helps "cool down" excess inflammation and associated oxidative stress. It also plays a vital role in sleep and bodily regeneration. Cherries contain many anti-inflammatory compounds, and research suggests they may help to relieve pain from inflammatory osteoarthritis. Athletes who consumed tart cherry juice prior to long-distance running experienced less pain than those who did not. It's thought that the antioxidant and anti-inflammatory properties of tart cherries may have a protective effect to reduce muscle damage and pain during exercise.

NUTRIENT BREAKDOWN OF CHERRIES

*raw cherries, 100g (source)

Fiber | 1.6 g (6% DV)
Protein | 1.0 g (2% DV)
Carbohydrates | 12.2 g (4% DV)
Vitamin A | 1283 IU (26% DV)
Vitamin C | 10 mg (17% DV)
Vitamin K | 2.1 mcg (3% DV)
Folate | 8 mcg (2% DV)
Magnesium | 9 mg (2% DV)
Potassium | 173 g (5 % DV)
Calcium | 16 mg (2 % DV) 
Iron | 0.2 mg (1% DV)

HOW TO BUY

When shopping for cherries, you should always taste cherries before you buy them. Sweetness varies from farm to farm and week to week. Look for fruits with deep, dark saturation. If the stem is intact, a bright green color means it's fresh; however, a lack of stem doesn't necessarily mean the cherries are low quality. Red cherries should also be firm. Wrinkling along the shoulders near the stem means the cherries have sat at room temperature; they may still be sweet, but are probably not at peak freshness. Since cherries are high on the "Dirty Dozen" list, I would recommend buying local or organic when possible.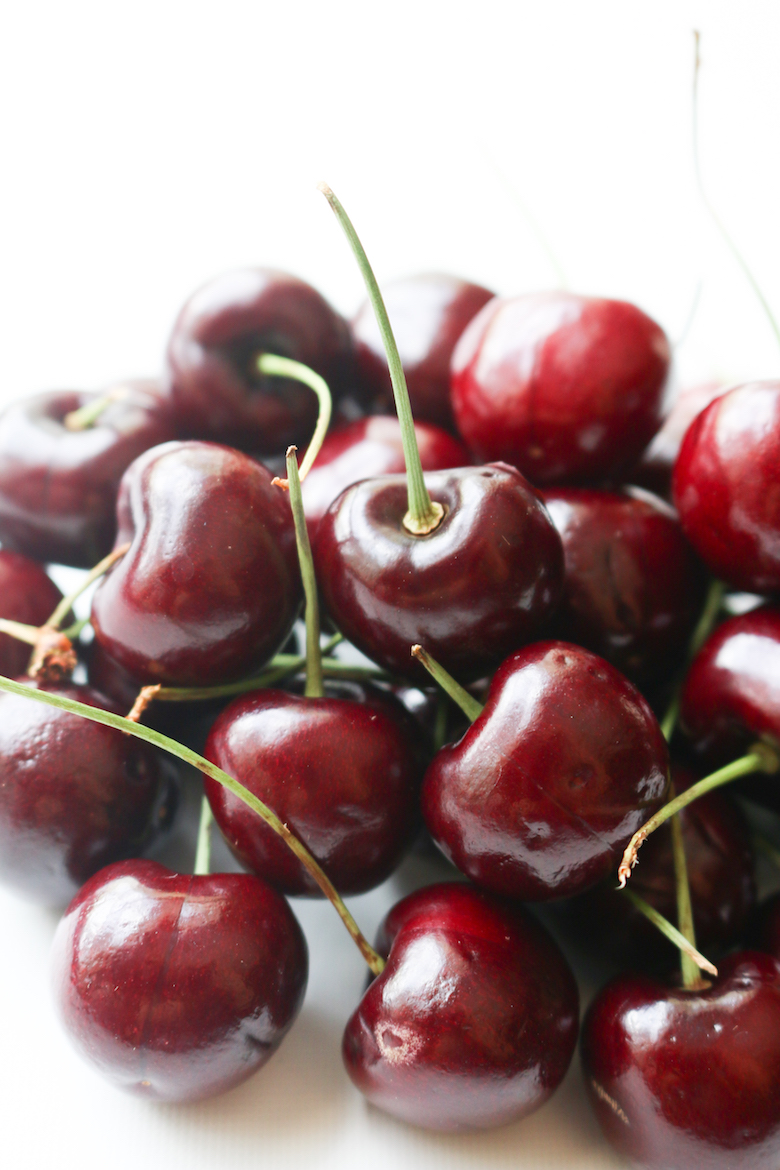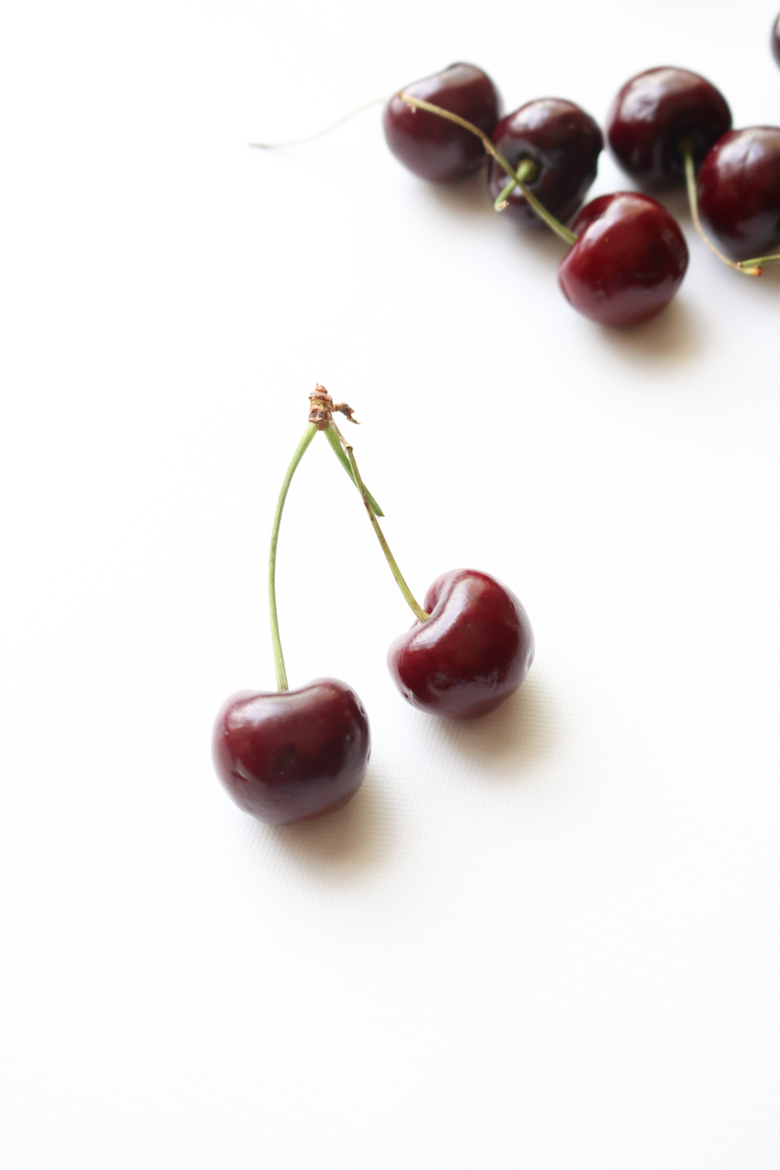 HOW TO STORE

When storing cherries the key is to keep them fresh, cherries can lose more quality in one hour at room temperature than a day in the refrigerator. Keep your cherries in the fridge as soon as possible, preferably wrapped in a plastic bag. Avoid washing prior to storage, as moisture can be absorbed where the stem meets the fruit and lead to splits or spoilage.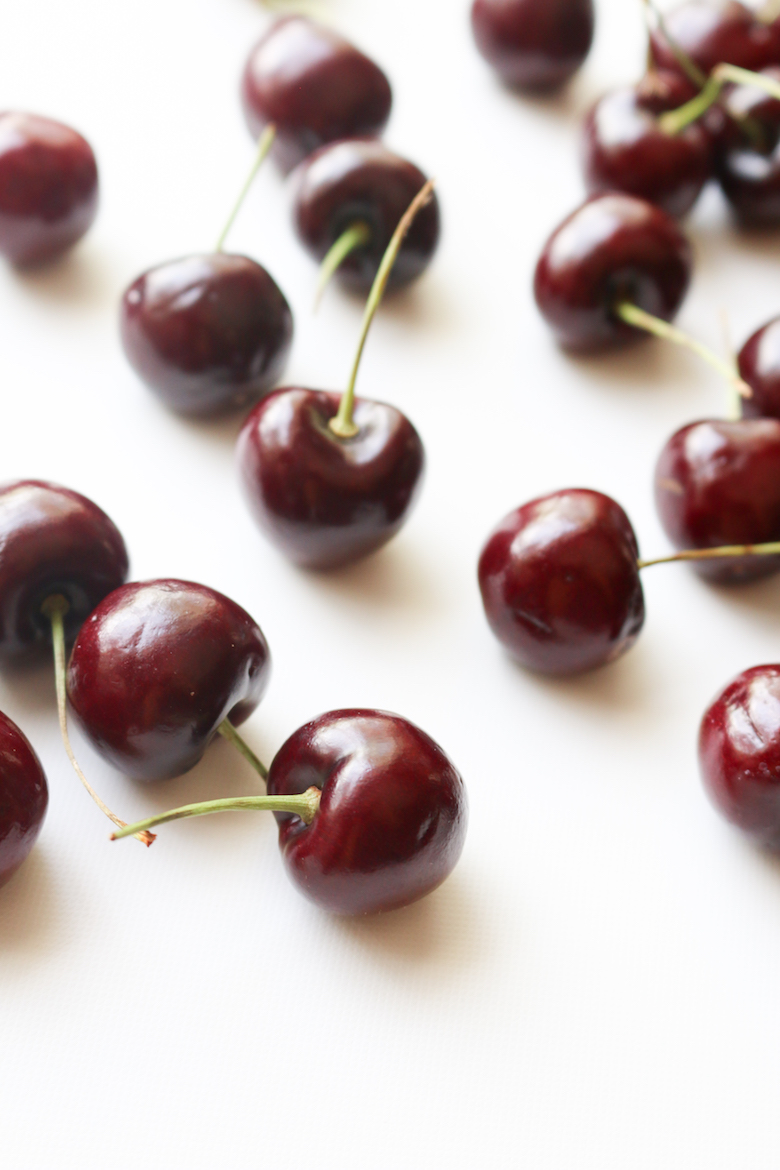 HOW TO PIT 

Wash cherries thoroughly. You can enjoy them as is or straight off the tree. But adding them to salads, desserts, ice cream, yogurt, and cereal is a terrific way to use this summer fruit. If you're not eating them off the stem, you'll need to pit them. Use a sharp paring knife to cut open the cherry and remove the pit. Much easier, though, is using a cherry pitter, which in seconds removes the pit or stone, and leaves the cherry whole. One pound of cherries yields about 2 1/2 cups of pitted cherries.

If you choose to cook cherries to use in a sauce or topping, be sure to cook for just a few minutes so the fruit retains its texture and color. Cook for about 3 minutes or until cherries are softened and thoroughly heated. You can also freeze them by laying them on a baking sheet and placing them in the freezer until frozen. Then bag them up and use them when desired.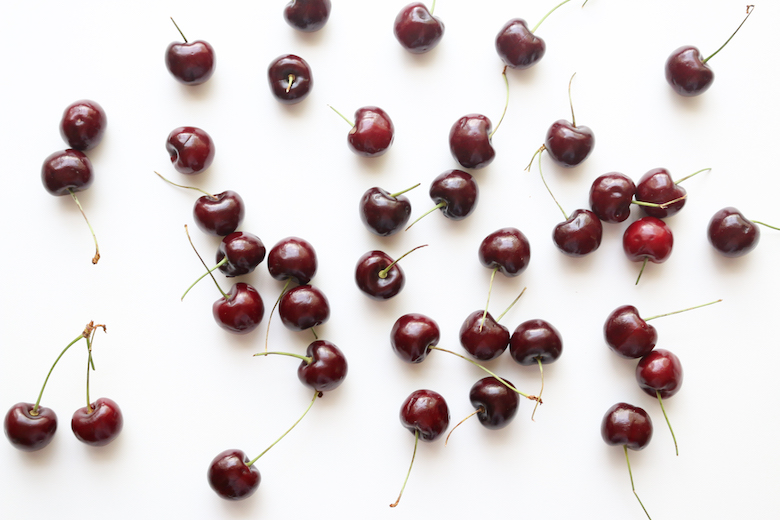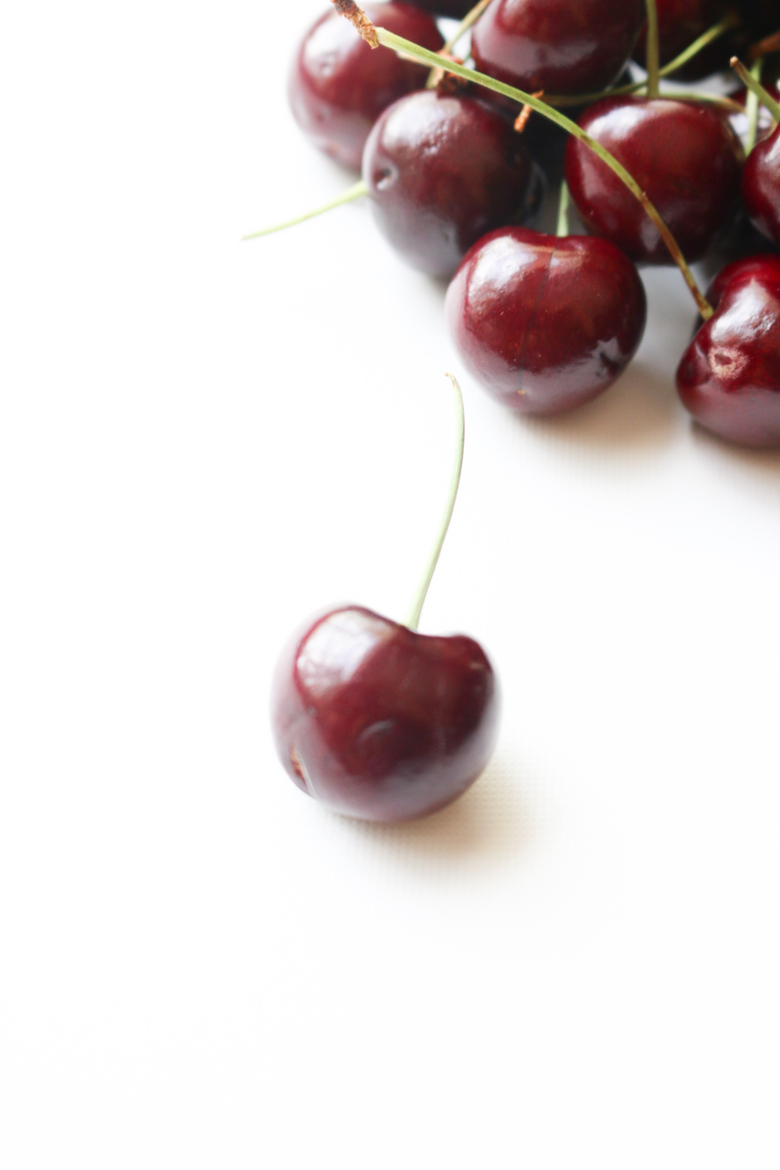 CHERRY RECIPES

Looking for more ways to use cherries in your recipes? Check out our favorite ways we like to use them here!
WHAT'S YOUR FAV?
What ingredient do you guys want to learn more about? And if you have a favorite way to eat cherries, tag @livesimplynatural or #livesimplynatural so the LSN community can get inspired by your dish too :)
Hugs,