My goal is that Live Simply Natural become a resource to help you feel empowered when making lifestyle and food choices. I'm a big believer that eating a well-balanced diet is the best way to optimize your health. So I'm breaking down everything you need to know to unlock the nutritional powerhouse of the most common whole food ingredients. Today I'm sharing all about – FIGS!
Produce Guide: Figs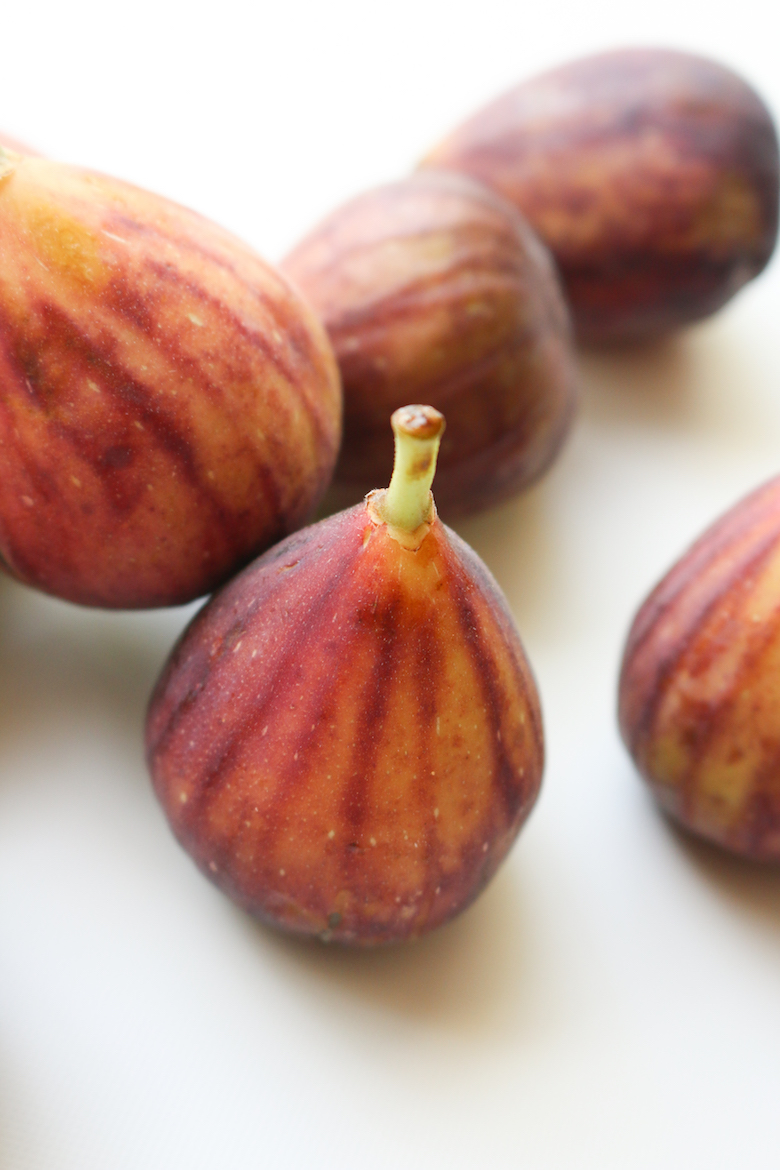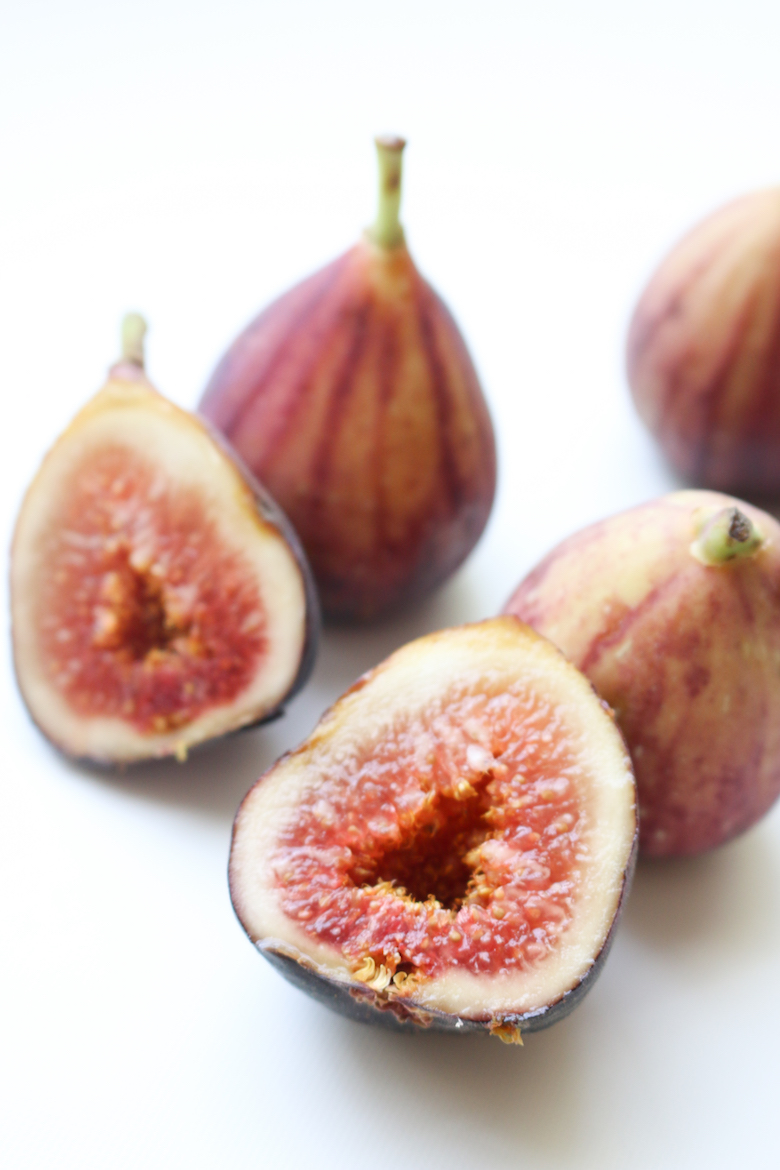 Figs are absolutely one of my favorite fruits of all time. They are typically available from May through November and come in hundreds of varieties that range in color from deep purple to almost white. They are delicious when dried, roasted, stuffed, and fresh. Fresh figs alone are something spectacular. Aromatic, delicate, and less syrupy-sweet than their preserved counterparts, with a lovely crunch from their many tiny seeds. Their sweetness makes them a welcome addition to desserts, breakfast sweets, and baked goods as well as a natural complement to savory foods.
HEALTH BENEFITS

Figs are both high in fiber and a good source of several essential minerals, including magnesium, manganese, calcium (which promotes bone density), copper, and potassium (which helps lower blood pressure), as well as vitamins, principally K and B6. Whether fresh or dried, figs contain powerful antioxidants that neutralize free radicals in your body and fight disease. Fig extracts and dried figs have been found to contain ingredients that protect the heart, regulate kidney and liver functions, lower blood pressure, lower incidences of macular degeneration, and inhibit some cancers, specifically post-menopausal breast cancer.

NUTRIENT BREAKDOWN OF FIGS

*raw figs, 100g (source)

Fiber | 2.9 g (12% DV)
Protein | 0.9 g (2% DV)
Carbohydrates | 19.2 g (6% DV)
Vitamin A | 142 IU (3% DV)
Vitamin C | 2.0 mg (3% DV)
Vitamin K | 4.7 mcg (6% DV)
Vitamin B6 | 0.1 mg (6% DV)
Folate | 6.0 mcg (1% DV)
Magnesium | 17 mg (4% DV)
Potassium | 232 g (7% DV)
Calcium | 35 mg (4 % DV) 
Iron | 0.4 mg (2% DV)

HOW TO BUY

When shopping for figs look for smooth, unblemished figs that smell fragrant. Figs should be soft and yielding to the touch, but not mushy. If a fig is firm, it is not ripe. Avoid figs that are dirty, wet, broken, or mushy. I recommend buying them locally at a farmer's market.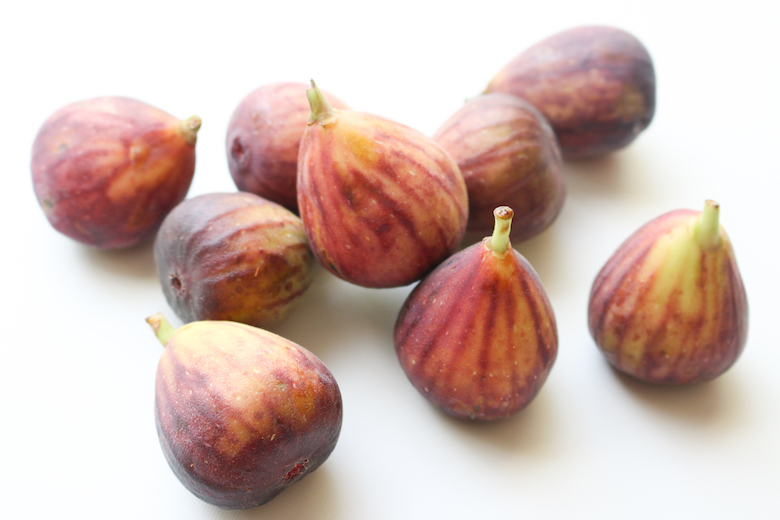 HOW TO STORE

When storing figs, keep in mind that they are delicate: They bruise easily and have a short shelf life, so use them quickly. Check to see that the stems are firmly in place — a loose stem typically means it's a mushy fig. Figs are best when used within a day or two, but if need be they can be stored in the fridge for up to 5 days.

HOW TO PREPARE 

When preparing fresh figs, simply wash them and twist off their stems. Most of the time figs don't need to be peeled. But I do recommend leaving them in the sun before serving them, warm figs are a lot more flavorful. If you haven't tried them warm I really suggest you try them.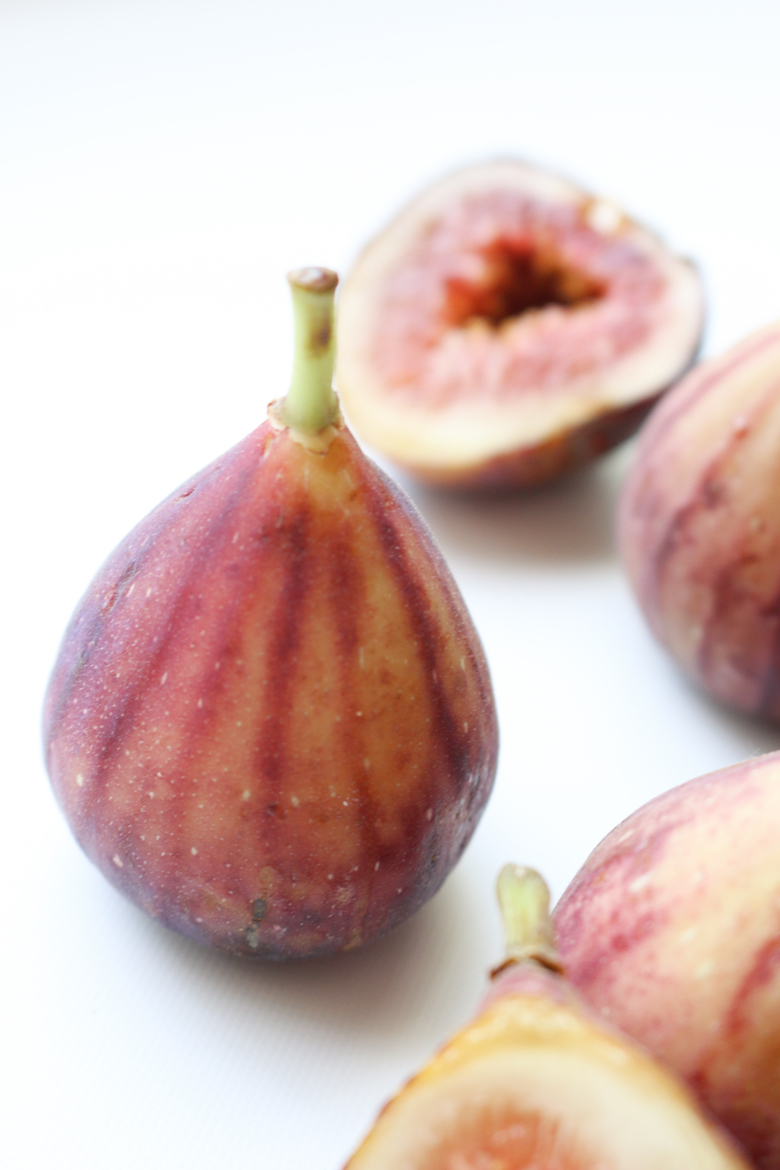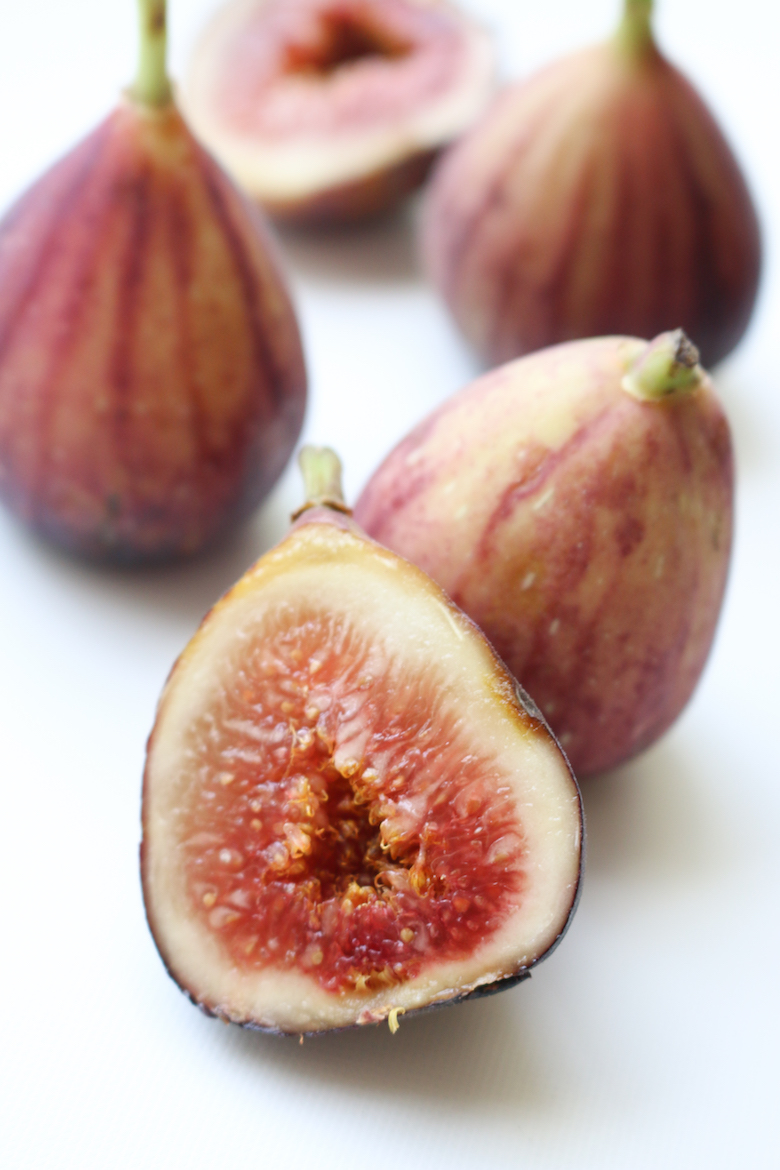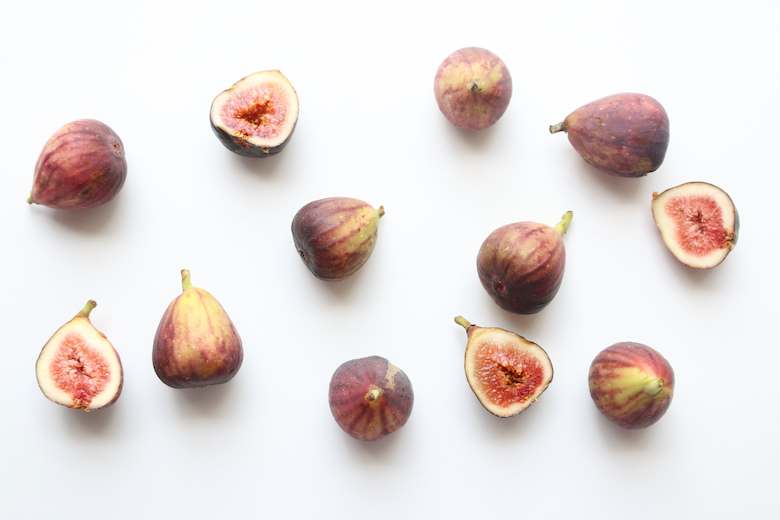 FIG RECIPES

Looking for more recipes with figs as the highlight ingredient? Check out our favorite recipes here!
WHAT'S YOUR FAV?
What ingredient do you guys want to learn more about? And if you have a favorite way to eat figs, tag @livesimplynatural or #livesimplynatural so the LSN community can get inspired by your dish too :)
Hugs,