Summer is halfway gone and life is still going a million miles a minute. I'm feeling like so much is going on, LSN is growing, we are working on a new website, I'm cooking privately for clients and I'm still homeschooling my kiddos through the summer (most days). This is leaving me wanting nutrient-dense food that's simple, and satisfying. I often talk about how food is far more than fuel; it's art, it's comfort, it's love, it's fun, it's can be all of these things plus more. So naturally when things get a little crazy and all I want is a hearty, warming bowl of pasta. I came up with this recipe, Chickpea "Meatballs" with Vegetable Marinara.
Chickpea "Meatballs" with Vegetable Marinara
I have to be honest with you and share that I have a love, hate relationship with pasta. I love it while I'm eating it but after a few minutes I feel bloated, heavy and a bit drained. My kids on the other hand love pasta, which is what makes this recipe so great. You can easily modify this recipe to fit your own family preference or dietary needs. I used carrot noodles for this recipe but if you're not a fan of carrots and/or want more variety you can use whatever noodles you like. I've also tried zucchini noodles, spaghetti squash, butternut squash noodles, and rice noodles. They are all equally delicious and nutritious.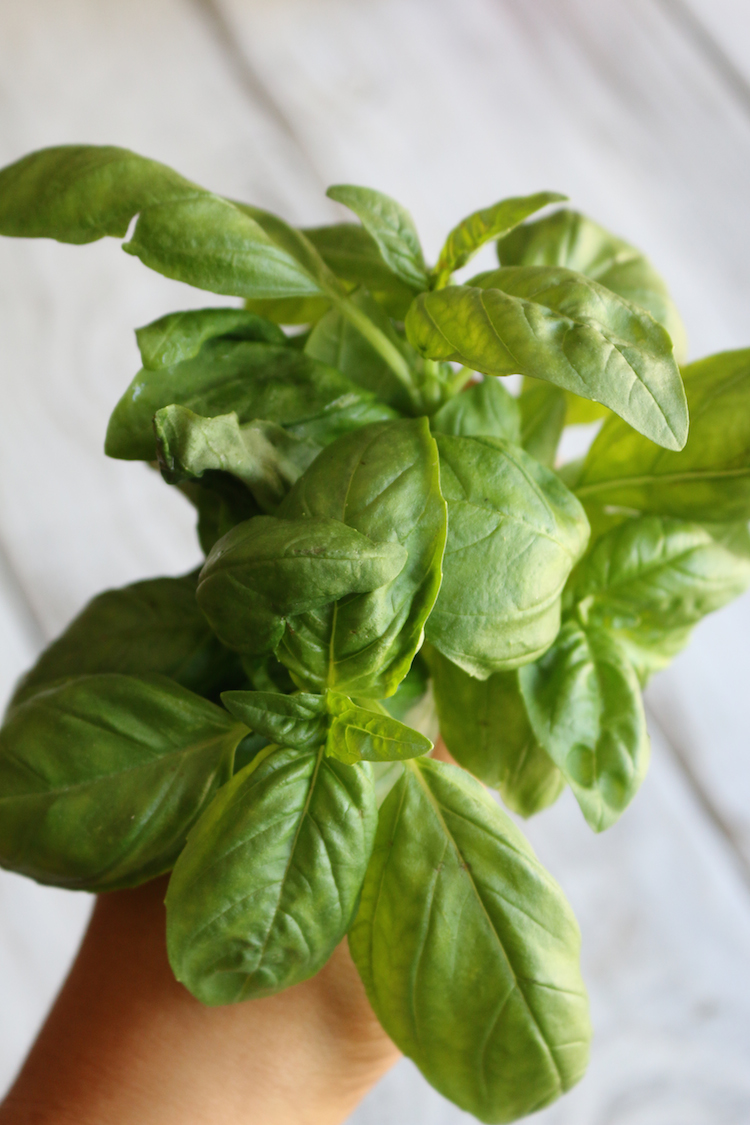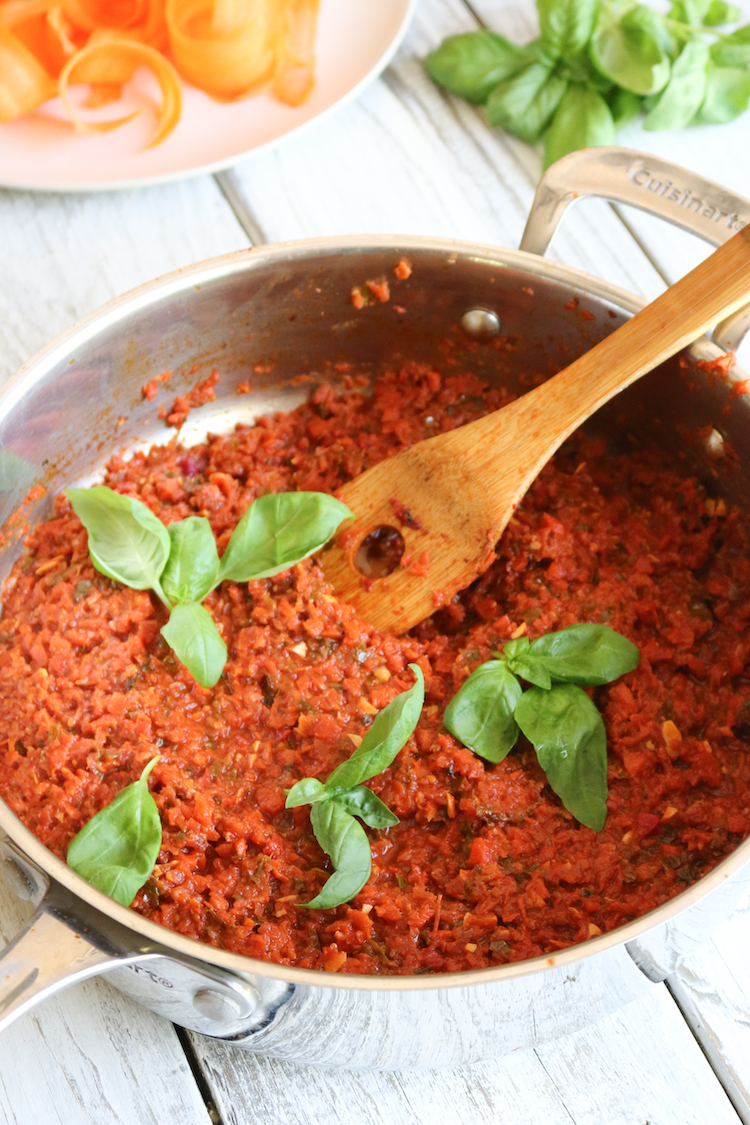 A couple of things to keep in mind with these chickpea "meatballs" is that traditionally when making meatballs you bake them for a bit and then add them to your marinara sauce. Since these are completely meat-free and made with beans instead, you will have to keep them separate until ready to serve. If not they will soak up all the moisture from the sauce giving them a softer consistency.
This recipe is a powerhouse of nutrients, it's full of fiber-rich veggies, proteins from chickpeas, nuts, and nutritional yeast. They are also rich in vitamins A, C, and B vitamins, manganese, copper, potassium, iron, and calcium.



OTHER WAYS TO ENJOY THESE CHICKPEA "MEATBALLS"
Topped on my Mediterranean Quinoa Chickpea Salad (in place of the chickpeas).
Make a chickpea "meatball" sub, yum! (I haven't tried this one yet but I've heard great things)
Use an Indian-style curry on rice instead of marinara and pasta.
Shape them into nuggets and serve them with organic ketchup for kids!
Print
Chickpea "Meatballs" with Vegetable Marinara
An easy plant-based meatball alternative, full of fiber rich veggies and packed with protein fro the chickpeas, nuts and nutritional yeast.
Author:
Prep Time:

10 mins

Cook Time:

25 mins

Total Time:

35 mins

Yield:

1

6

1

x
Category:

Entree

Cuisine:

Vegan, Gluten-Free
Chickpea Meatballs!
1

, 15 ounce can or

1.5 cups

chickpeas, drained, rinsed and dried

1/2 cup

chopped nuts (walnuts or almonds)

1

, 4 ounce tomato

1/2 cup

GF rolled oats

1/3 cup

nutritional yeast

1/4 cup

hemp seeds

1/4 cup

sun-dried tomatoes

2 tablespoons

flaxseeds (grounded)

4

cloves garlic
a handful of fresh basil, chopped

1 tablespoon

dried oregano

1/2 teaspoon

sea salt, adjust to taste
Vegetable Marinara!
1

small onion (diced)

2

cloves garlic (minced)

1

large zuchinni (diced)

1

medium eggplant (diced)

2

large carrots (diced)

1

red bell pepper (diced)

1

28 oz can or

3 cups

chopped tomatoes

1 teaspoon

sea salt

1/2 teaspoon

pepper

1 tablespoon

oregano

2 teaspoons

dried basil

1 tablespoon

balsamic vinegar
Optional garnishes: fresh basil (vegan parmesan cheese or nutritional yeast)
Instructions
Chickpea Meatballs!
Preheat the oven to 350 degrees F.
In a food processor combine the chickpeas, tomato, nuts, grounded flaxseeds, garlic, nutritional yeast, hemp seeds, oats, basil, sun dried tomatoes, oregano and sea salt. Pulse together until a dough like mixture.
Pour this mixture out into a large mixing bowl. Adjust seasonings to taste before you start rolling these into about 2 inch balls. Use a little olive oil or water to coat your hands to prevent the chickpea meatballs from sticking, repeat until all of the batter are in balls.
Use a baking sheet and place balls in the oven for 25 minutes or brown. Allow 5 minutes time to cool before serving.
Store in an air tight container in the fridge for up to 5 days or in the freezer for a month.
To serve: Place chickpea meatballs into the center of your pasta and marinara sauce. Enjoy!
Vegetable Marinara!
Prep you vegetables using your food processor (this makes is so easy)!
Place your pot over medium heat, add the olive oil and once shimmering, add the garlic and onions. Stir around a few times and before add the vegetables.
Stir occasionally for 5-8 minutes or until everything is tender. Add your seasonings and bring to a simmer for 15 minutes. Allow time to cool before serving.
Store in a air tight container and place in the fridge for 5 days or 1 month in the freezer.
Nutrition
Serving Size:

4

Calories:

585

Sugar:

11.7g

Fat:

19.4g

Carbohydrates:

75.6g

Fiber:

22g

Protein:

33.9g

Cholesterol:

0g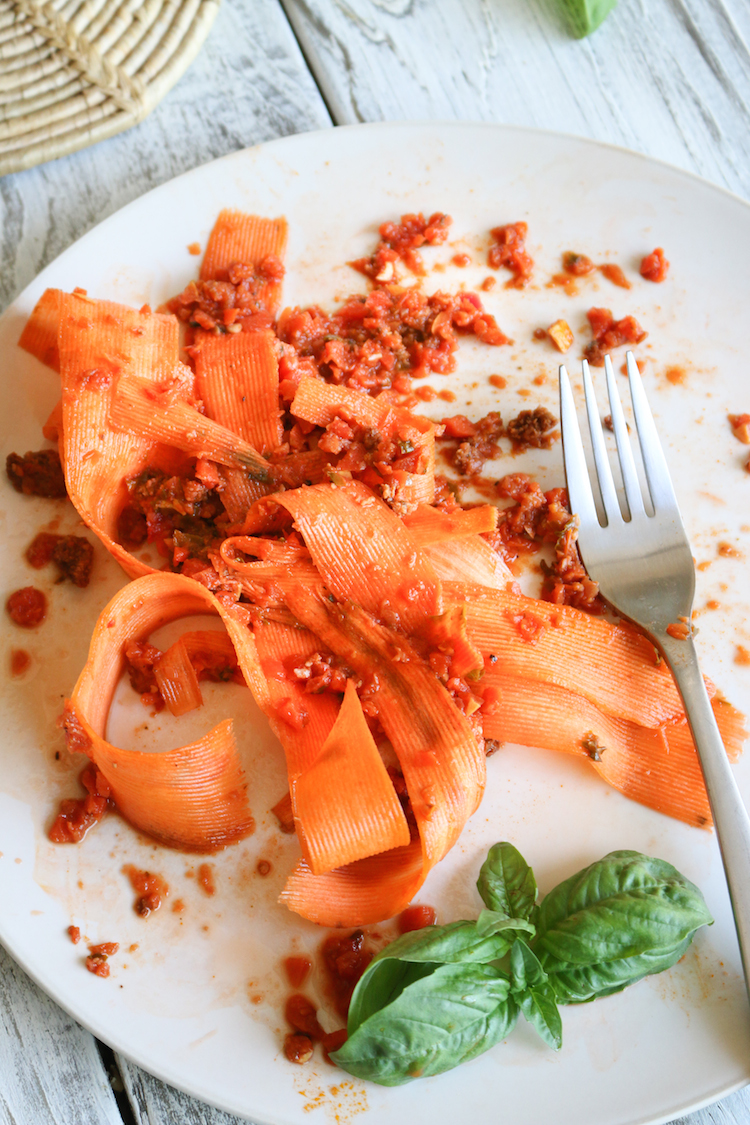 Let me know what you think when you give this recipe a go! Leave a comment and rate it. I love seeing what you all are cooking up in the kitchen so don't forget to take a picture and tag me  @LiveSimplyNatural on Instagram!
Hugs,