Growing up I wasn't ever introduced to eating kale. I saw it on my plate from time to time at restaurants but thought it was for presentation purposes only. I would even go as far as to say that my parent told me not to eat it because of that reason. Through our journey to eating cleaner and more nutrient-dense foods, kale just seemed to keep popping up. So I gave it a try and well it didn't go very well. No one liked it including me, I continued eating it mostly for the health benefits and slowly my body adjusted. I was able to get more creative with it and eventually came up with this easy cheesy kale salad combo.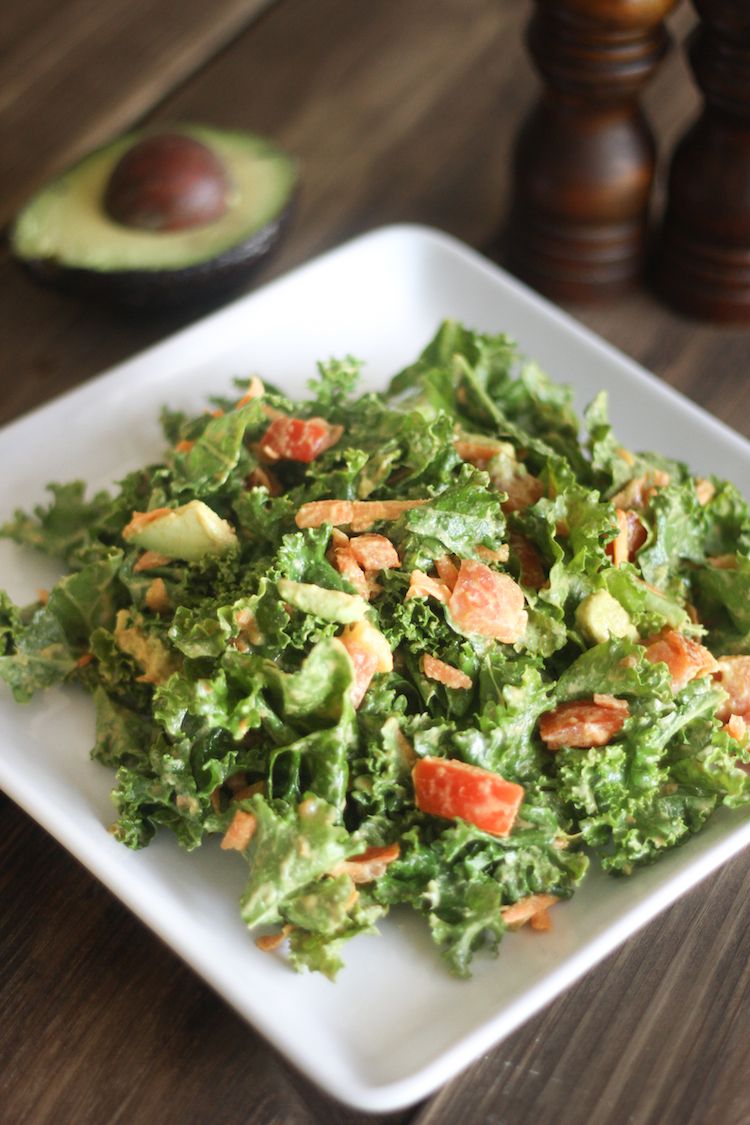 I was determined to create something with this miracle kale and now my husband and children love kale, mission accomplished!
This kale salad is really easy and fast to make. Perfect for on the go or to take to lunch for work. My children ask for this salad all the time, give it a try and share it with family and friends. You might just change their thoughts on kale too!
Print
Easy Cheesy Kale Salad
1

bunches of kale

1

large ripe tomatoes

1

large carrot (shredded)

1 tbsp

apple cider vinegar

2 tbsp

olive oil

1/2 tsp

sea salt

1/2 tsp

black pepper

1/2 cup

nutritional yeast

1

avocado (optional but highly recommended)
Instructions
Cleaning your kale and cut or shred your kale into one inch pieces.
Place into a large mixing bowl. Add in chopped tomatoes, shredded carrot, salt & pepper, nutritional yeast and avocado.
Combine the apple cider vinegar, olive oil and mix thoroughly. Enjoy with family & friends!
Notes
The trick in this recipe is to mix it very well so the dressing will coat all of the kale.
Nutrition
Serving Size:

2

Calories:

470

Sugar:

5g

Sodium:

651mg

Fat:

32g

Saturated Fat:

5g

Unsaturated Fat:

25g

Carbohydrates:

36g

Fiber:

22g

Protein:

23g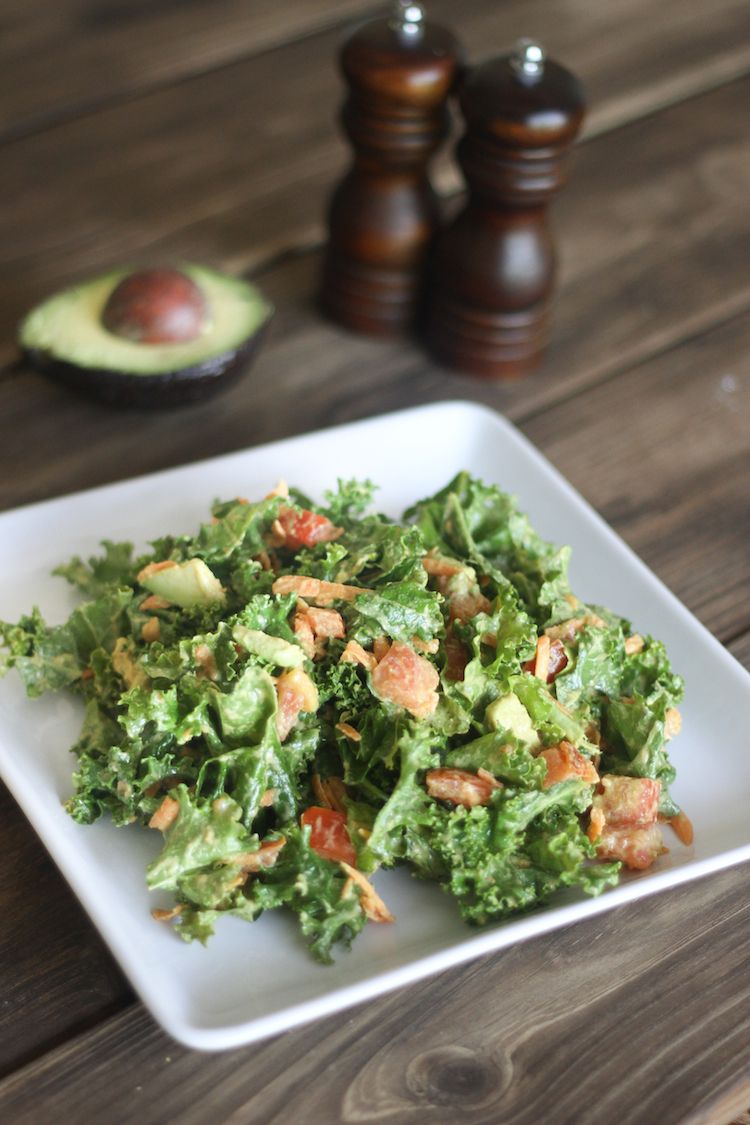 Health Benefits
Kale is rich in beta-carotene (vitamin A), a powerful antioxidant that helps boost the immune system and possibly protects against some chronic diseases and cancer.  Kale is one of the few vegetables with a good amount of calcium and it's especially high in magnesium.  Which promotes a healthy heart and long-lasting energy.  Just one cup of kale contains 40% of the recommended daily allowance of calcium, which is very important for bone health and protecting against osteoporosis.  It also contains 10% of the recommended amount of omega-3 fatty acids, which help fight against arthritis, asthma, and autoimmune diseases.  It is also high in iron, which is essential for good health and the formation of hemoglobin and enzymes, which help transport oxygen to various parts of the body.  Kale is great for detoxifying the body and supporting cell growth.  The health benefits of kale are eminence; incorporate it into your diet. Your body with thank you for it!