One of the things I love about summer is all the abundant fruit the season offers us. It's hard to say which ones are my favorite these days but mangos are high up on that list, I can't seem to get enough of them. We are buying them by the cases these days and putting them into our smoothies, ice creams, and this amazing summer sprouts salad.
Sprouts are another favorite of mine during the summer as they offer a high concentration of nutrients, and water content (which helps me stay hydrated) and they taste good with just about anything (especially avocado). I have good news! This recipe has all three, avocado, mango, and sprouts. How great is that?!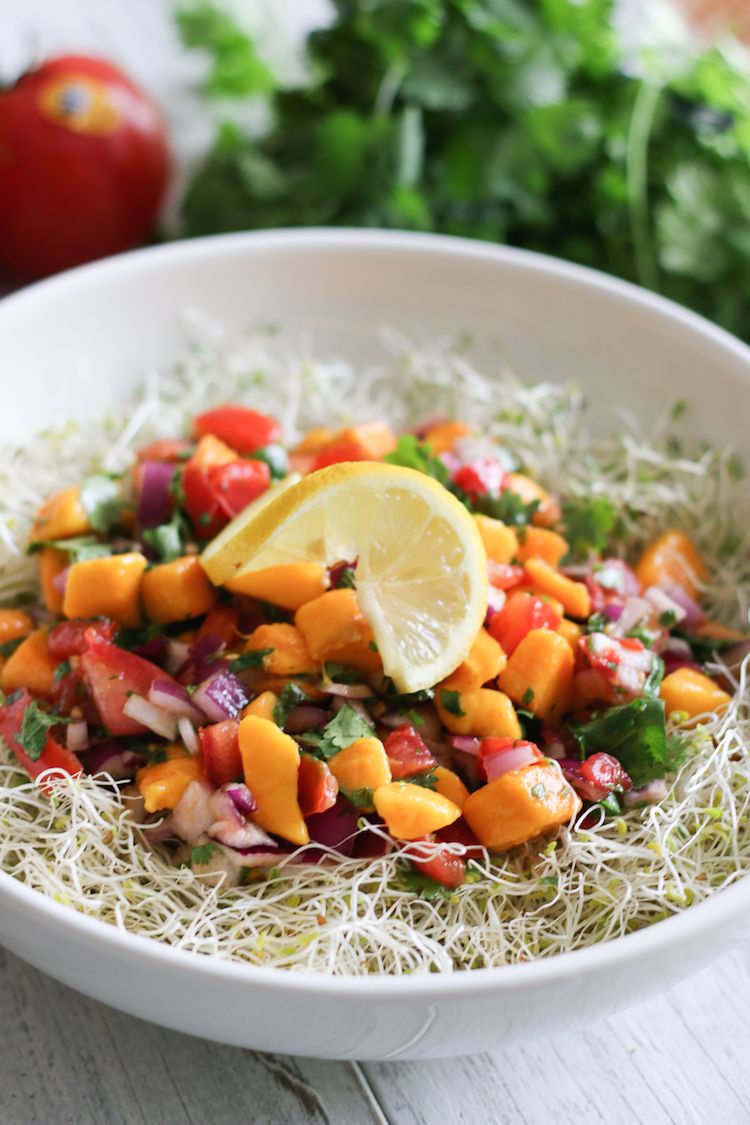 This mango sprouts summer salad is easy to make, all you need is a handful of sprouts and top it with my favorite easy mango salsa recipe and it's that easy. I sometimes add extra avocado and mix it all up to make it rich and creamy.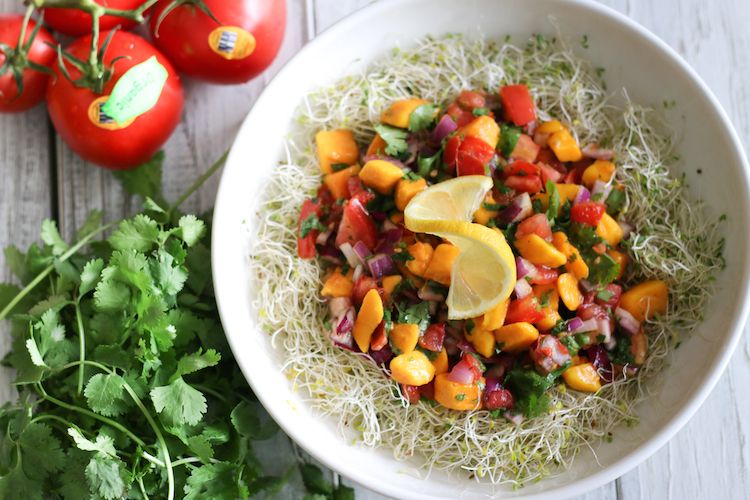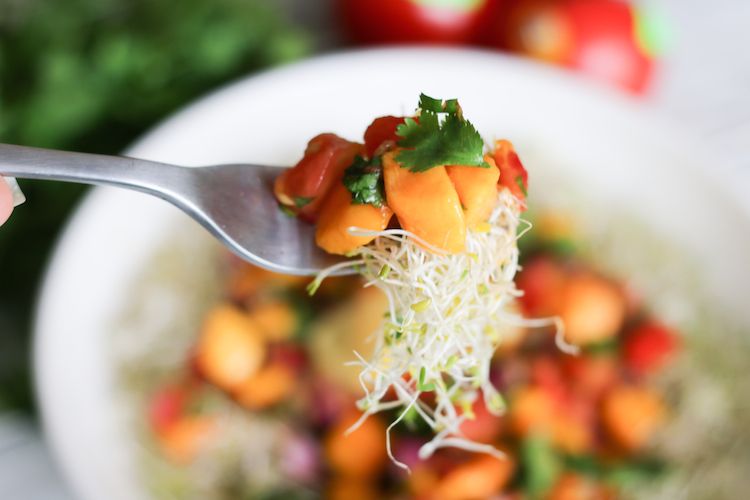 Print
Mango Sprouts Summer Salasd
A simple sprouts summer salad that is easy to make and taste great!
Author:
Prep Time:

5

Total Time:

5
2 cup

sprouts

2

mangoes

1

avocado

3

tomatoes

½

small red onion

1

lemon

½ cup

cilantro (chopped)

1 tsp

Himalayan Sea Salt

1 tsp

black pepper

1 tsp

chili powder

1

jalapeño (optional)
Instructions
Peel the mango and red onion and cut into small bit size pieces.
Then cut tomatoes and place all your ingredients into a large mixing bowl.
Add sliced avocado and finely chopped cilantro.
Squeeze lemon juice over ingredients and add sea salt, ground pepper and chili powder.
Mix ingredient together and place them over sprouts. Enjoy!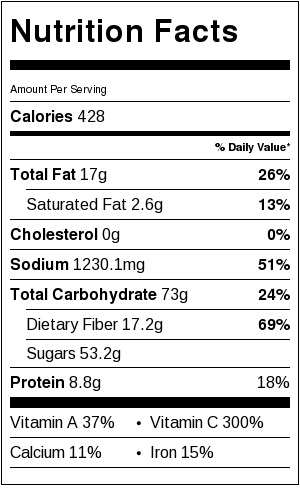 I hope you enjoy this recipe just as much as we do. If you do try this recipe, let us know what you think! Leave a comment, rate it, and don't forget to take a picture and tag me on Instagram @LiveSimplyNatural! I love to see what you come up with :)
Hugs,


Health Benefits
Sprouts contain a significant amount of protein and dietary fiber, as well as vitamin K, folate, niacin, thiamin, vitamin C, vitamin A, and riboflavin. In terms of minerals, sprouts contain manganese, copper, zinc, magnesium, iron, and calcium. They have a high number of enzymes which is an important part of the digestive process, helping to break down food while increasing the absorption of nutrients by the digestive tract. Sprouts also contain a significant amount of protein making them a great protein source for vegetarians and vegans. Low in calories, sprouts are great for weight loss. Since they are also high in Vitamin A, which has a number of antioxidant properties, this makes them a great immune booster. Vitamin A is also great for improving vision and can help to prevent glaucoma, cataracts, and macular degeneration. Some of the health benefits include preventing anemia, lowering cholesterol, reducing blood pressure, preventing neural tube defects in infants, protecting against cancer, boosting skin health, improving vision, supporting the immune system, and increasing usable energy reserves.