Hello LSN community, I have BIG news!….
Mango's are in season!!!! Yes, this is BIG news because we LOVE mangos, so I thought I'd share with you one of my favorite ways to eat mangos. Usually we just cut them and scoop the meat out of the peel but we are from Texas, so salsa is the next favorite.
Salsa is always a must at every family gathering, and the hotter the better! Although, I'm not a fan of my mouth burning in agony, I do enjoy the different flavors of salsa! This recipe is flavorful, refreshing and with a hint of spice. It has one of my favorite combinations, mangoes and avocado. But the mango is definitely the highlight of this recipe.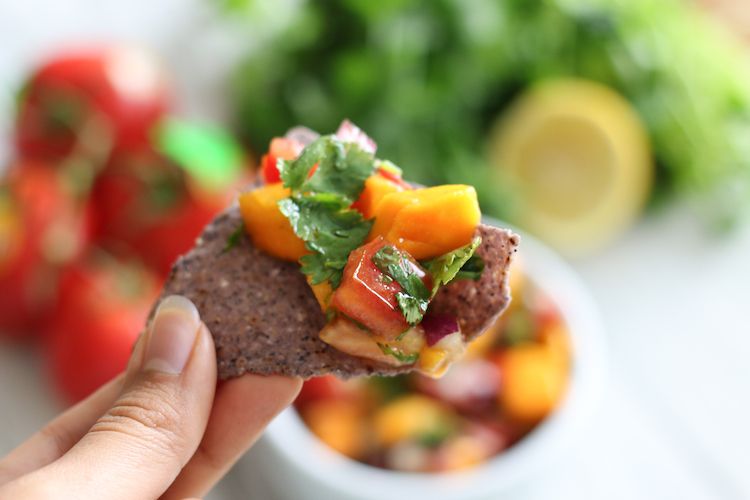 This recipe is great to take to any pot, family gathering, or use as a snack on family movie night. And I bet they would go great with some bean tacos or any Mexican style dish. I also like this on some sprouts or in a salsa, even eating right out the bowl, it's that good.
[yumprint-recipe id='53']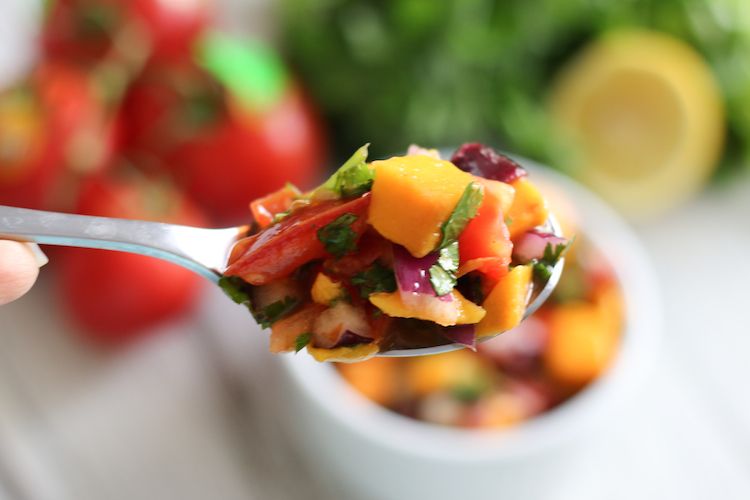 I hope you enjoy this recipe just as much as we do. If you do try this recipe, let us know what you think! Leave a comment, rate it, and don't forget to take a picture and tag me on Instagram @LiveSimplyNatural! I love to see what you come up with :)
Hugs,

Health Benefits
Mangoes are low in fat, high in antioxidants. A great source for vitamin A and vitamin C, which promotes healthy skin, eyes, and immune system. They are a good source of both soluble and insoluble fiber, which has been known to help prevent elevated blood cholesterol and diabetes. Mangoes also contain vitamin B6, and aids with proper hormone production in brain. The nutrients in mangoes decrease when exposed to light, heat and air. Store in a cool, dark place and is better eaten fresh. There are over 1,000 different species of mango, all high is nutrients and great for the body.