Greens every damn day, is a mantra I use often to remind myself to get more greens in my body. Green smoothies are my favorite way for to do that. But today I want to focus on another way to get the greens in. Oh yes, get ready for another green-filled elixir to try out.
Popeye's Spinach Green Juice
I get it, drinking something green isn't necessarily normal in our society, but drinking your greens whether in a smoothie or juice is a great way to add more nutrients to your diet. Fresh fruit and vegetable juices are nutrient-dense in comparison to the average breakfast many eat today.
In this green juice, you'll find some pretty amazing ingredients all of them delicious, nourishing, and supportive in helping your body's natural and ongoing detoxification. They also work together to enhance each other and aid in better absorption of nutrients.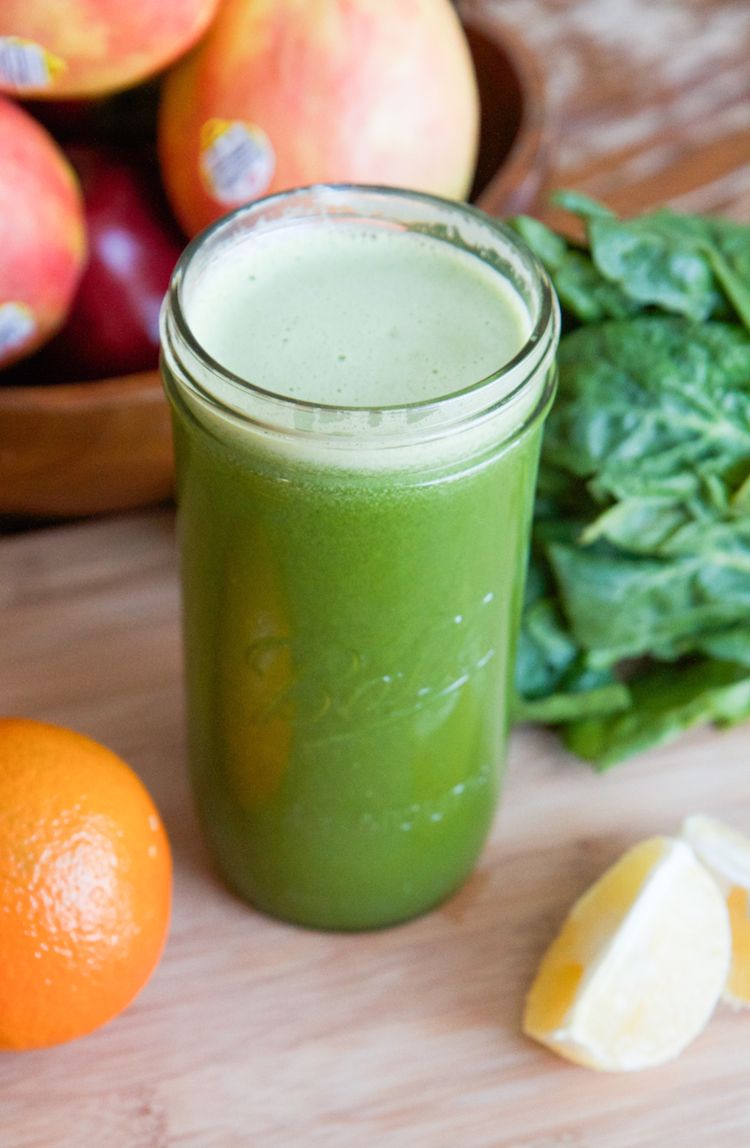 Spinach is the primary ingredient and its health benefits are amazing. Spinach has so many essential nutrients that helps to regulate blood, strengthen muscles, aid in bone mineralization, and protect the skin from harmful UV rays. It's high in vitamins, minerals, and phytonutrients, including potassium, manganese, zinc, magnesium, iron, and calcium.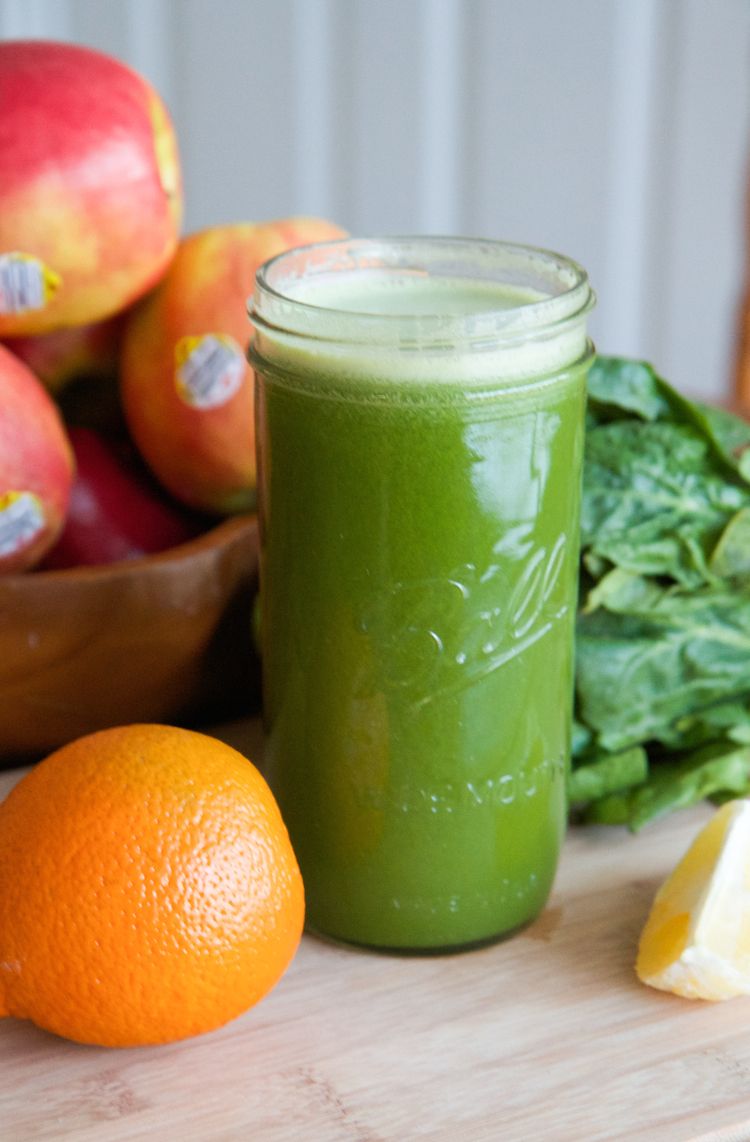 I like to think of juices as being a powerhouse of nutrition in a very small volume. Essentially you're taking all of the nutrients found in fresh fruits and vegetables and reducing them down to pure liquid. Let's take the ingredients in this juice, for example, there are about 10-12 servings of fruits and vegetables reduced to several cups of juice! Of course, this is not the same as eating these fruits and vegetables because it's lacking fiber, but nonetheless, the nutrients are there.
Lately, I've been getting more requests for juicing recipes, probably because all the holiday food isn't allowing people to feel their best. That is why I thought to share this green juice favorite.
Print
Spinach Orange Green Juice
Author:
Prep Time:

2 mins

Cook Time:

3 mins

Total Time:

5 mins

Category:

Beverage
2 cups

spinach

3

oranges

6

celery stalks

1

lemon
Instructions
Clean & prep your produce before staring your juicer.
Slowly feed ingredients into your juicer alternating greens, oranges, celery, and lemon.
Strain & pour juice into a tall glass. Enjoy :)
I hope you give this recipe a try and if you do be sure to tag me on Instagram @LiveSimplyNatural or you can always pin it on Pinterest for later. I love seeing what you all are doing to get your greens in every day. Stay tuned for more healthy juice recipes.
Hugs,