If you've been vegan for a while, like more than 2 days, you are probably already missing the taste of cheese. The store-bought brands probably aren't what you had hoped they would be, but I promise you all is not lost. This smoked vegan cheddar cheese ball will amaze you, even non-vegans love this stuff! I've made this cheese a dozen times over and struggled to shoot it as it was gone faster than a cheetah pouncing on its prey. Anyway, I'm happy to finally be sharing it with you!
Vegan Smoked Cheddar Cheese Ball
I know vegan cheeses don't cut it for most people, but this recipe is as close as it comes to satisfying those cheese cravings! I've put it to the test and displayed it at many parties and family get-togethers and I'm always shocked by all the dairy eaters who are devouring my cheese.
(Don't people know it's rude to eat up all the vegan cheese at a party leaving the vegans hungry).
Even if you're not vegan this cashew cheese recipe is a great alternative that is good for the planet and good for you.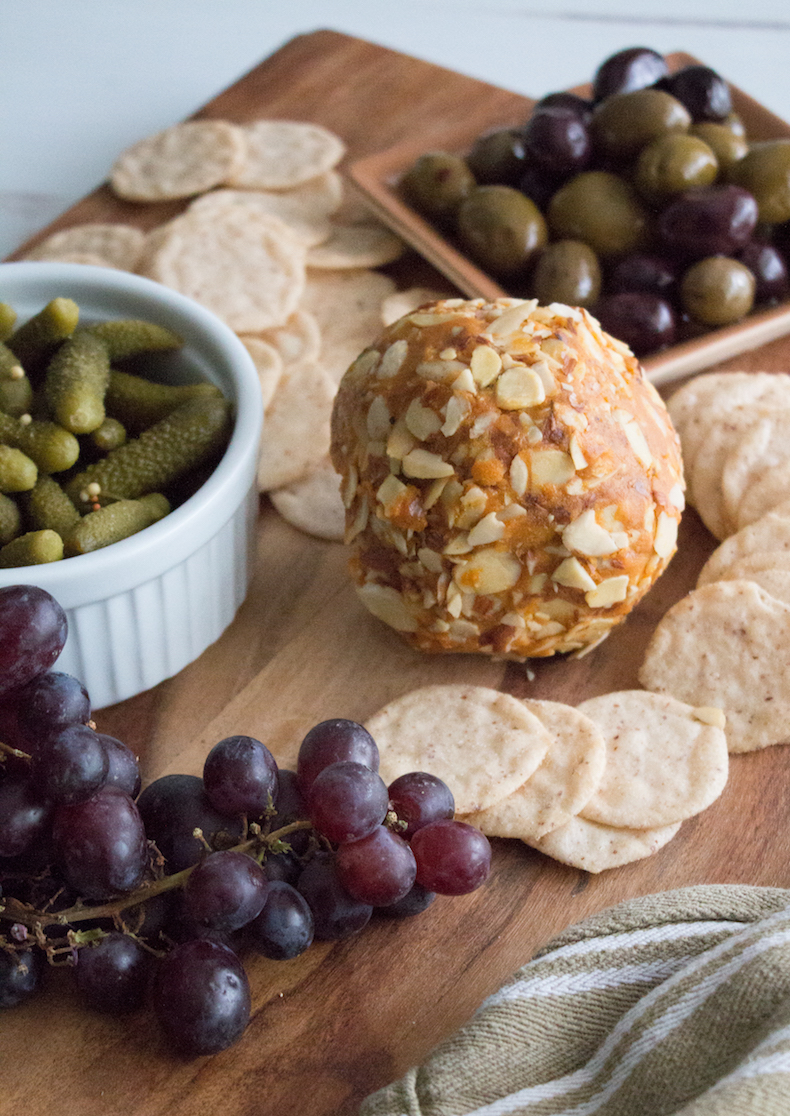 HOW DO YOU MAKE A VEGAN CHEESE BALL?
It's actually super simple! All you need is cashews, a few spices, nutritional yeast, lemon or apple cider vinegar, and a little coconut oil.
There's no need to soak the cashews since they are already super soft, even a 500w blender can blend them smooth. They also don't have the absorption issues that other nuts, such as almonds have if not soaked/sprouted.
Add them to a food processor or high-speed blender along with the lemon juice, spices, nooch (aka Nutritional Yeast), and coconut oil. Blend until smooth.
Using a spatula, scoop all of the cheese into a bowl lined with parchment paper. And set in the fridge for 30 minutes. That's it! You got some super yummy cheese :)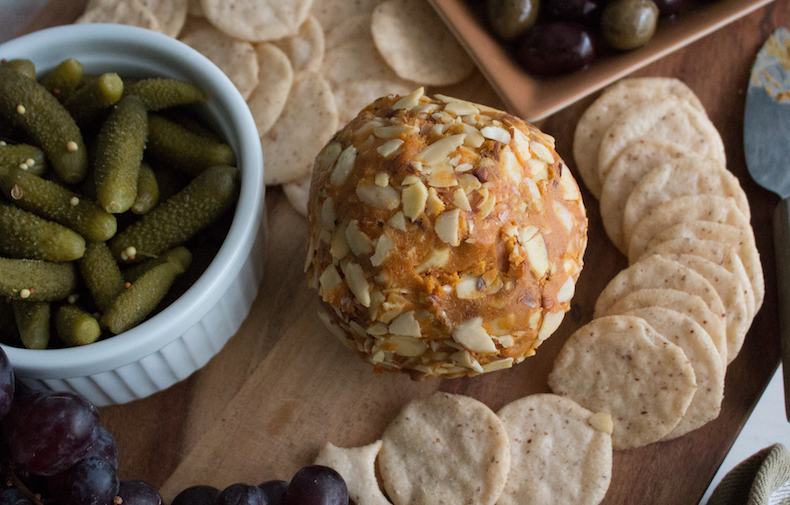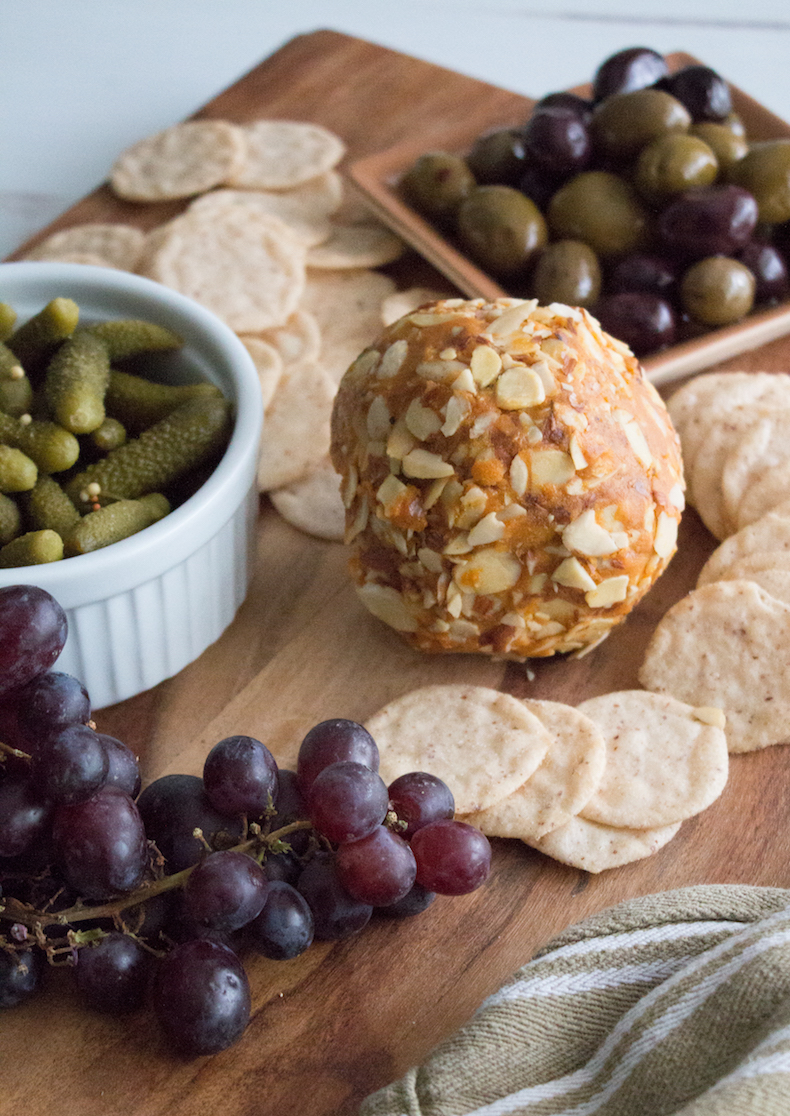 *This post contains affiliate links. I only recommend products I use and love. Thank you for your support!
Is Homemade Cheese Really Worth The Effort?
Absolutely! I remember when the very idea of making my own cheese intimidated the hell out of me. I wasn't ready to take on the amount of trial and error I thought it would take to make a cheese I liked. So let me say this, it may seem overwhelming to make your own cheese, but I promise that it is very easy and worth every bit of your time.
Why make your own vegan cheese?
You will not be able to buy vegan cheese that tastes this good in a store!
Cheeses you buy at the store are not only super expensive but have sat on the shelf for weeks.
Once you make it, you will see how simple it is to make your own.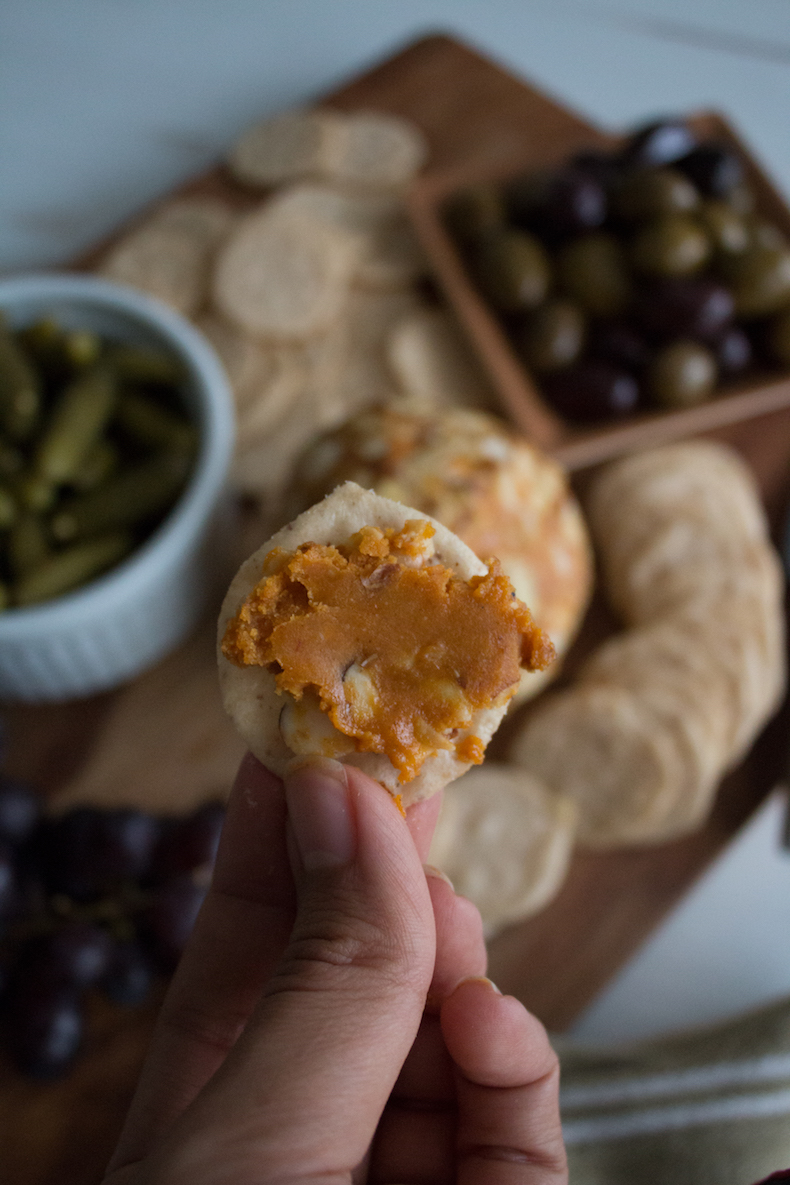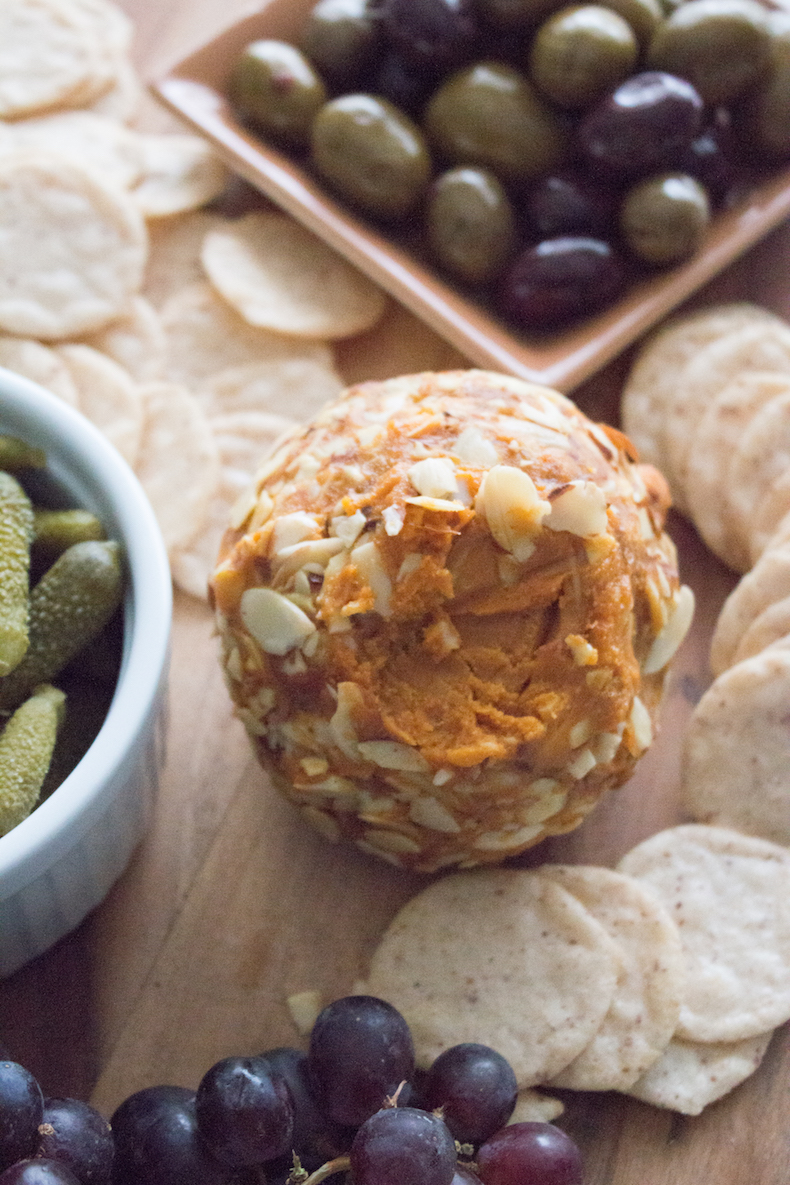 Print
Vegan Smoked Cheddar Cheese Ball
Prep Time:

10 mins

Cook Time:

2 hours

Total Time:

2 hours 10 mins

Category:

Snack, Dips,

Cuisine:

Vegan, Raw, Gluten Free
2 cups

raw cashew

3

–

4

sun-dried tomatoes

1/4 cup

nutritional yeast

1 tablespoon

raw apple cider vinegar

1/2 tablespoon

liquid smoke

1 teaspoon

sea salt

1 teaspoon

onion powder

1/2 teaspoon

dry ground mustard powder

1/2 teaspoon

smoked paprika

1/4 teaspoon

turmeric

1/2 cup

organic coconut oil (liquid)
Instructions
Place the cashews, sun-dried tomatoes, nutritional yeast, apple cider vinegar, liquid smoke, sea salt, onion powder, mustard powder, smoked paprika, turmeric, and coconut oil in a food processor or high-speed blender and pulse until the mixture starts to form a paste, scraping down the sides as necessary.
Blend or process until the mixture is completely smooth. If your food processor or blender is struggling to blend the mixture, add purified water, 1 tablespoon at a time to help it to keep turning over, using no more than 3 tablespoons of water. This process takes up to 10 minutes in a food processor and a few minutes in a high-speed blender.
Scrape the soft cheese into a container, cover and refrigerate for 1-2 hours or until the cheese is quite firm. Scrape the cheese out of the container and place onto a clean surface. With your hands, form the cheese into one large ball or two or more smaller balls.
Keeps in the fridge for up to a week!
Let's Chat!
I hope this lands on your table this year! If it does, then don't forget to tag your creation (as well as other Live Simply Natural recipes) with a #livesimplynatural hashtag so I can see them! I repost my favorites on my social media!
Hugs,