At the beginning of our health journey, we found that there was so much wrong with the food we were eating that we just eliminated everything. As we continue, we are slowly finding things that are still in alignment with our values as it relates to food. Sandwiches were one of the things we eliminated, which was pretty upsetting at first since they are so easy to put together and perfect for busy day lunches. Now, with this oil-free vegan mayo recipe, we are able to enjoy them again.
Easy Oil Free Vegan Mayo
What is a sandwich without it? Really. I love mayo, almost as much as I love ranch dressing. I tried making mayo with nuts and it seems that I could never get the flavor right. We did eventually start buying the Follow Your Heart Vegenaise which is vegan but still has a ton of oils.
Then I saw a youtube video of a girl using tofu instead of nuts. I'm not a big tofu eater but I do enjoy it from time to time. It is a whole soy product and the processing method has gone back many many years. I do however feel it should be eaten in moderation. So I thought that I could play around with it and see if I could use this as a healthier alternative to the vegan mayo. And you can see that it worked!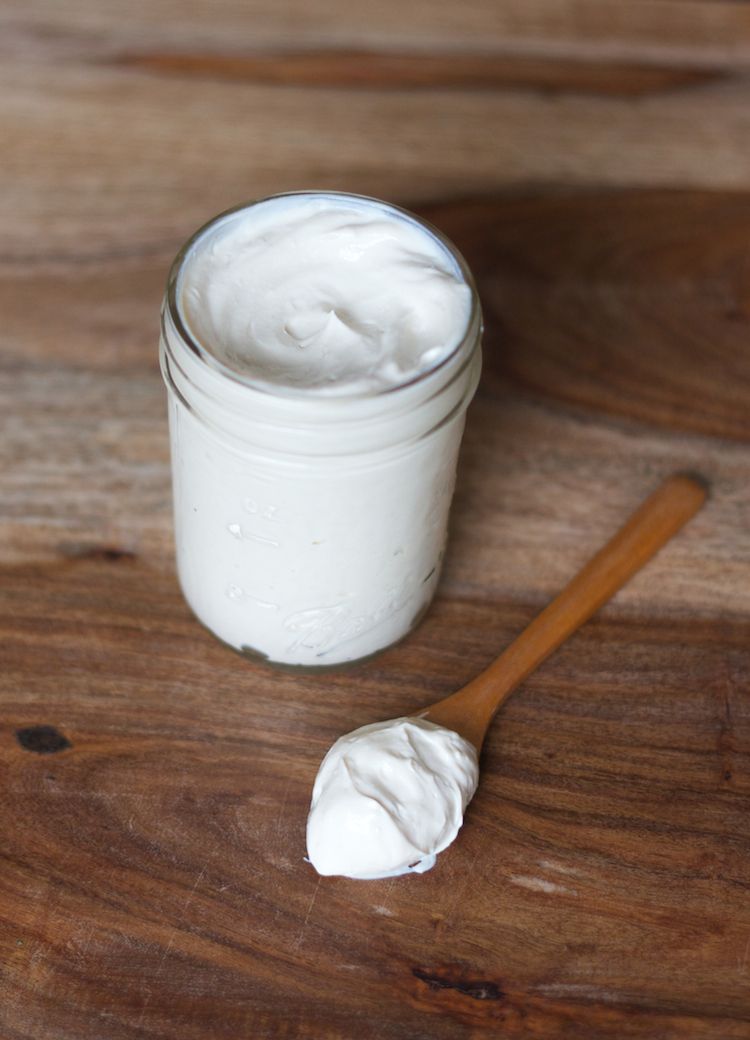 This oil-free vegan mayo recipe is seriously delicious and tastes just like mayonnaise. It's low fat and high in protein. Now I can put as much as I want and not have an ounce of guilt. Who doesn't love that?! Seriously you have to give it a try, it will be totally worth it.
Since discovering this, I haven't used store-bought mayo. It is so simple to make too, literally just throw everything in your blender and blend until smooth and creamy. It stores up to 3 weeks in the fridge, maybe longer, I'm not sure since it's gone before then.
More About Tofu…
Tofu is made from soybeans and is naturally gluten-free and low in calories. It contains no cholesterol and is a good source of protein. Why? It contains all nine essential amino acids which are hard to find in most plant food. It is also an excellent source of iron and calcium and the minerals manganese, selenium, and phosphorous. In addition, tofu is a good source of magnesium, copper, zinc, and vitamin B1. Tofu does contain phytoestrogens, which have a similar structure to the female hormone estrogen and therefore mimic the action of estrogen produced by the body. I recommend eating in moderation.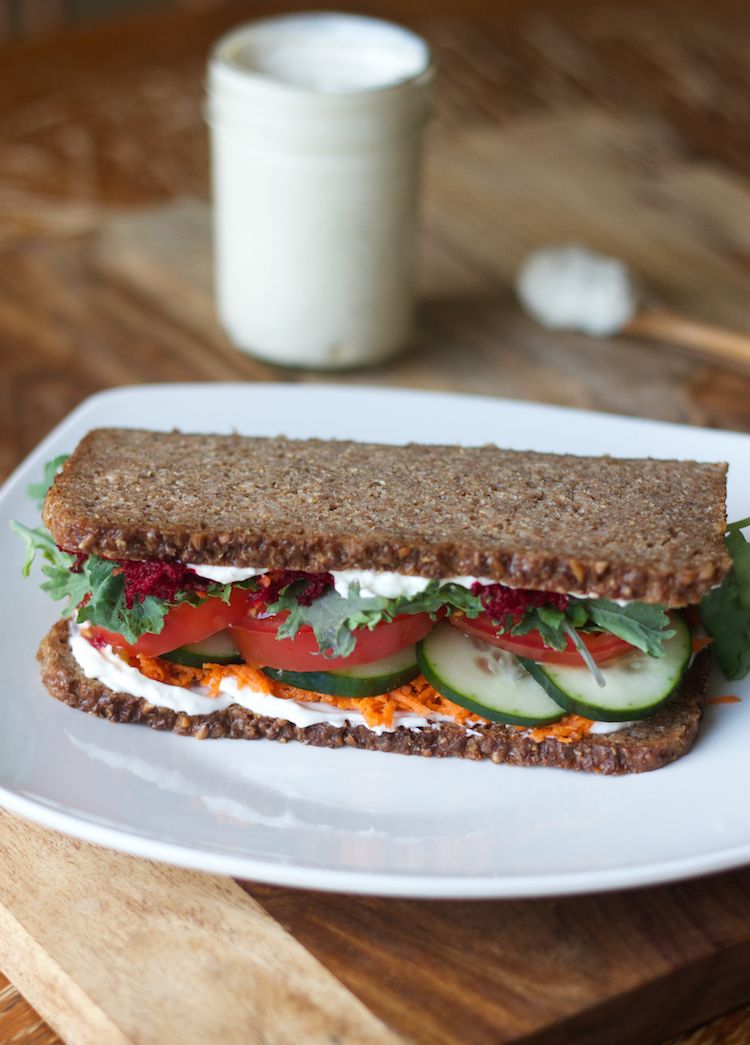 When buying tofu make sure to get organic and look at the ingredient label. You never know what they might hide in there, all that should be in it is soybeans anything else in my opinion is unnecessary. I will usually make 14 ounces at a time (one package) unless I make a dish that requires a lot more like potato salad.
Print
Easy Oil Free Vegan Mayo
Prep Time:

7 mins

Total Time:

7 mins

Cuisine:

Vegan, Gluten Free
12oz

organic tofu (about

1 cup

)

1/2

lemon (juiced)

1/2 teaspoon

dijon mustard

1 teaspoon

apple cider vinegar

1/2 cup

almond milk (or any non-dairy milk)

1 teaspoon

salt

2

drops of liquid stevia (optional)
Instructions
Place all ingredients in your high speed blender.
Blend until smooth and creamy.
Keep in an airtight container
I really hope you give this recipe a try and if you do, rate it and comment below. Let me know what you think. Stay tuned for more healthy recipes!
Hugs,