Classic Vegan Garlic & Chive Cheese Spread
So let's see, what are the cheese requirements? Smooth and creamy, check. Flavourful and addictive, check. Festive colors, check. Easy to make, check. Want to devour the whole thing immediately, double-check. I absolutely love making my own cheeses!
Yes, it's true, I am new to the world of vegan cheese but I promise you this one turned out pretty darn tasty. All I did was use my
Vegan Smoked Cheddar Cheese
as the inspiration and I worked! This garlic & chive vegan cheese tastes just as good as it sounds. Plus it's just so pretty!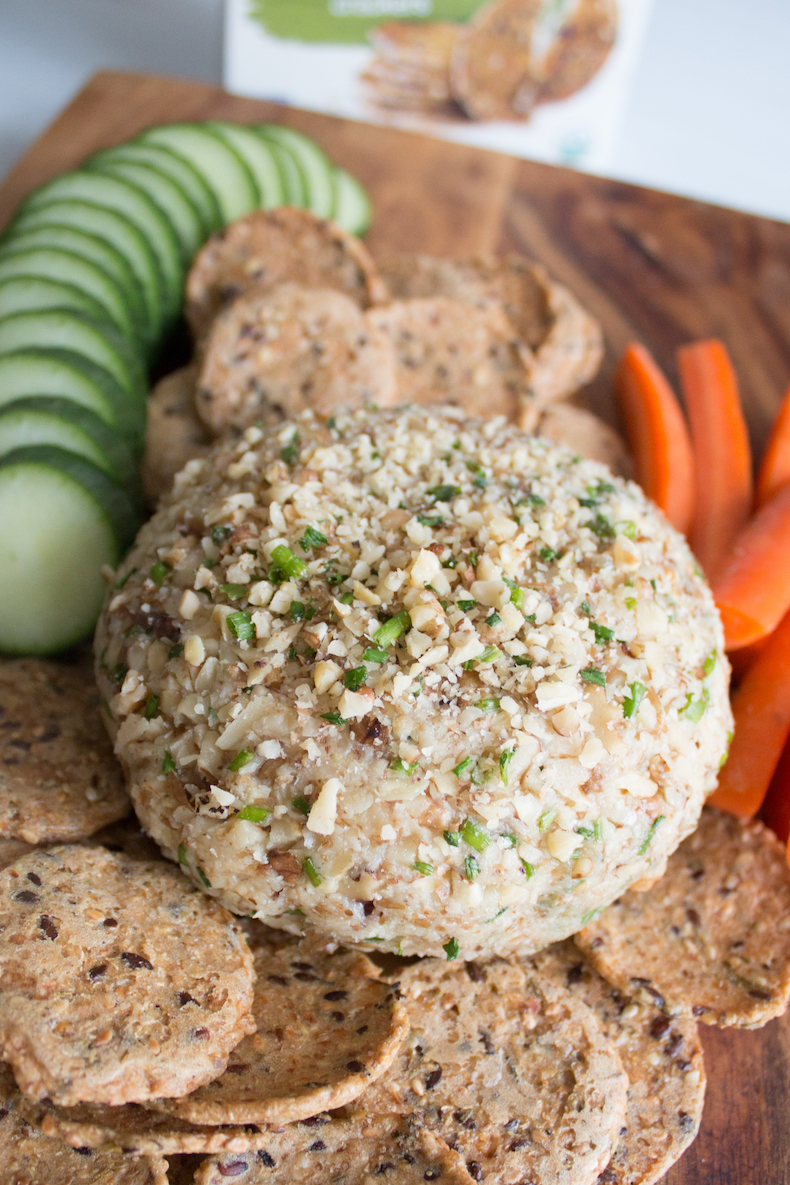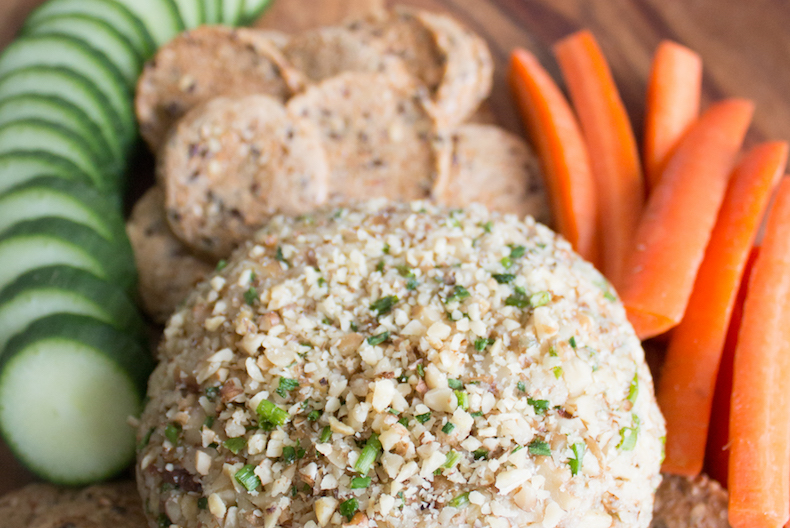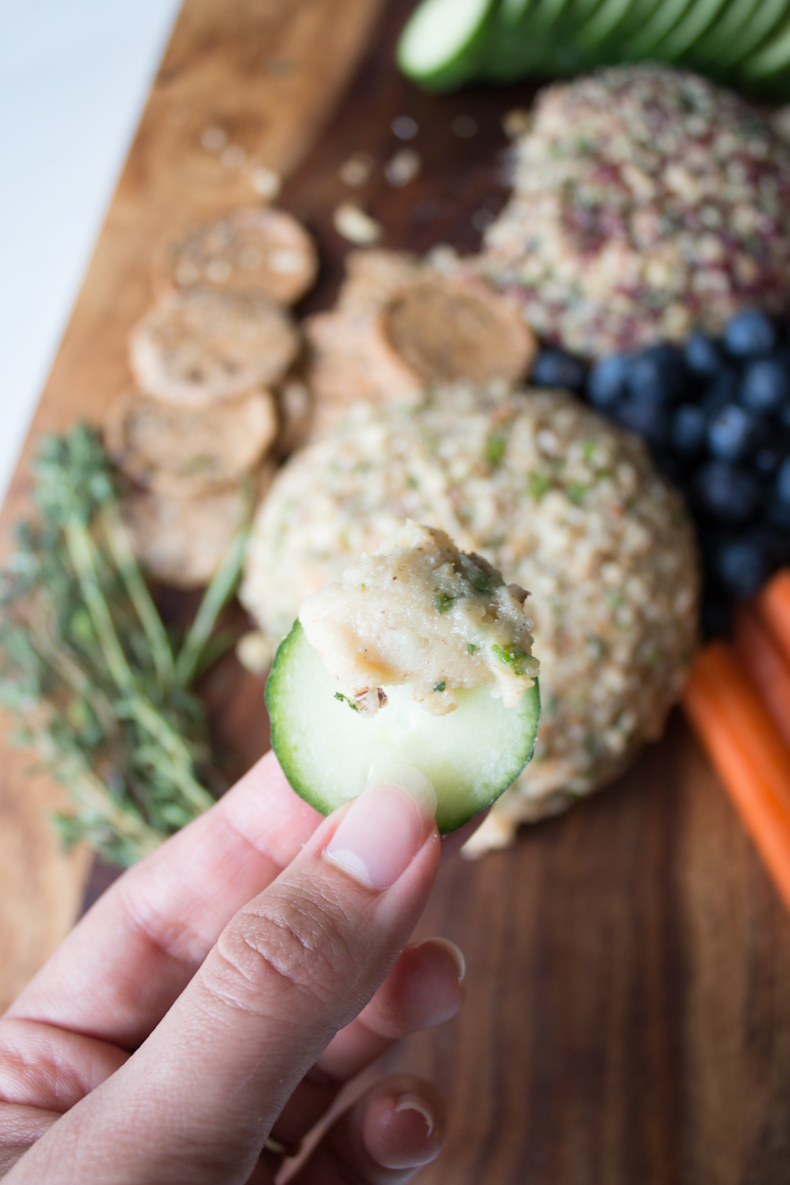 Spread it on your favorite cracker, serve with vegetables, or spread it on sandwiches. You can also dollop it on top of soups, add it to salads, pasta, and everything in between – you can't go wrong.
HOW DO YOU MAKE A VEGAN CHEESE?
It's actually super simple! All you need is cashews, a few spices, nutritional yeast, lemon or apple cider vinegar, and a little coconut oil.
There's no need to soak the cashews since they are already super soft. Just add them to a food processor or high-speed blender along with the lemon juice, spices, nooch (aka Nutritional Yeast), and coconut oil. Blend until smooth and that's it! You got some super yummy cheese :)
Placing it into a bowl lined with parchment paper, set it in the fridge to set. You're done!
You can add some chopped nuts as a crust but that's totally optional and not what I typically do when making this for myself. But if you taking this to a party then I suggest taking the extra step as it's so visually appetizing and will wow all your non-vegan peeps!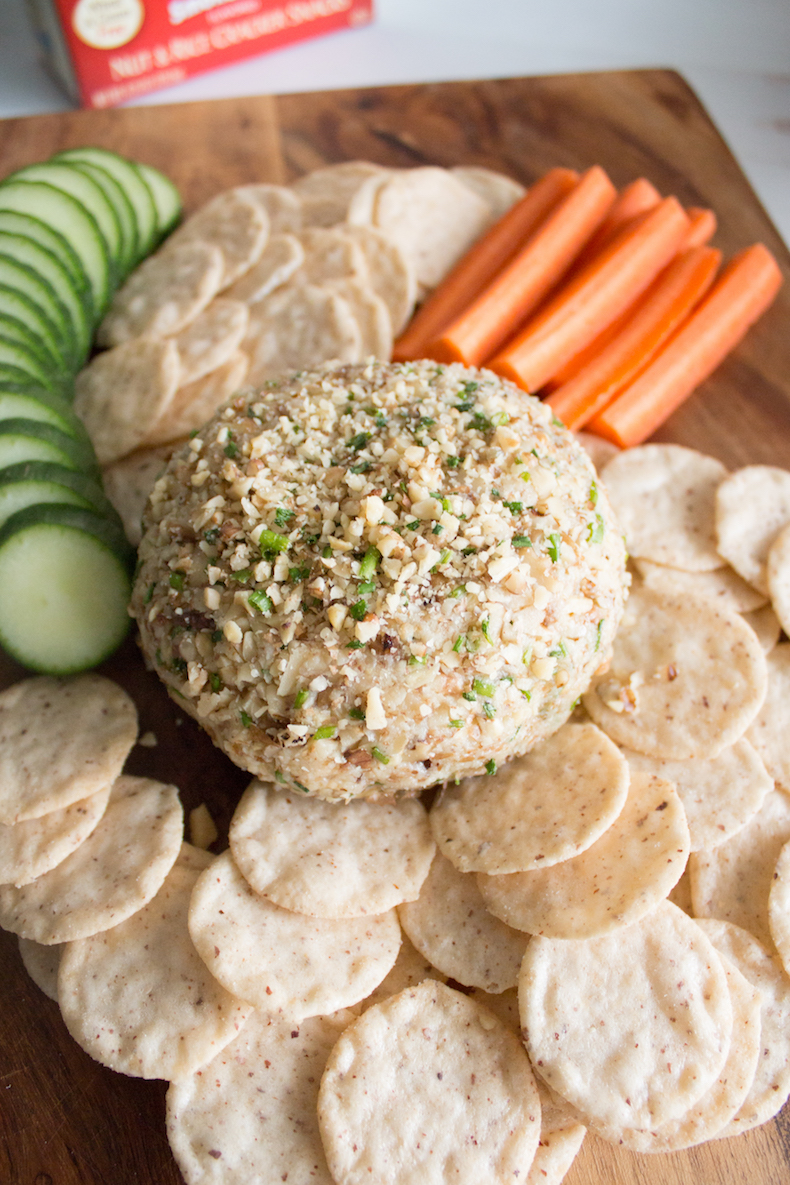 What is the Secret Ingredient To Making Vegan Cheese?!
Nutritional yeast, also known as nooch or hippie dust, is an inactive yeast that is made from sugar cane or beet molasses that have been grown for their nutritional properties.
This stuff is amazing when making a vegan cheese alternative. You can find it in most grocery stores and health food shops. It's rich in B vitamins and many brands contain the elusive B12. It's an important ingredient but if for some reason you can't have it or find it, it also works with it omitted.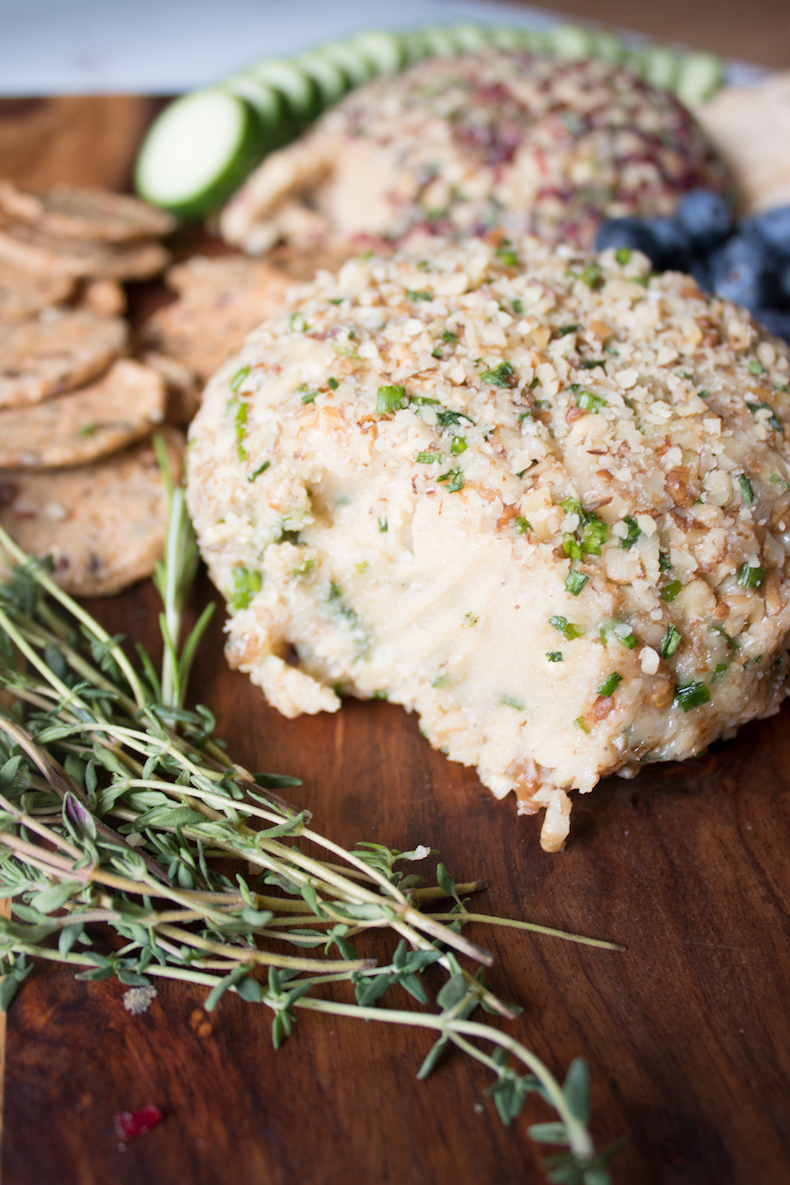 Print
Vegan Garlic & Chive Cheese Spread
Prep Time:

10 mins

Cook Time:

2 hours

Total Time:

2 hours 10 mins

Category:

Snack, Dip

Cuisine:

Vegan, Gluten Free
2 cups

raw cashews

1/4 cup

nutritional yeast

2 tablespoons

of fresh lemon juice

3

cloves of garlic

1 teaspoon

onion powder

1/2 teaspoon

sea salt

1/2 teaspoon

ground black pepper (optional)

2/3 cup

organic coconut oil (liquid)
Small bunch of chives
A handful of walnuts
Instructions
Place the cashews, nutritional yeast, lemon juice, sea salt, onion powder, garlic and coconut oil in a food processor or high-speed blender and pulse until the mixture starts to form a paste, scraping down the sides as necessary.
Blend or process until the mixture is completely smooth. If your food processor or blender is struggling to blend the mixture, add purified water, 1 tablespoon at a time to help it to keep turning over, using no more than 3 tablespoons of water. This process takes up to 10 minutes in a food processor and a few minutes in a high-speed blender.
Scrape the soft cheese into a container, and chop a handful of chives mixing them into the cheese with a small spoon. Cover and refrigerate for 1-2 hours or until the cheese is quite firm.
While the cheese is in the fridge, chop a handful of walnuts and chives for the outer layer or crust. This step is optional but highly recommended.
Once firm take the cheese out of the container and place onto your walnut and chive mixture. With your hands, form the cheese into a ball.
Place sliced almonds onto a small plate and roll your cheese ball over the top, coating the cheese with the almonds.
Let's Chat!
Leave a comment, rate it (this helps me improve future recipes), and don't forget to tag your creation (as well as other Live Simply Natural recipes) with a #livesimplynatural hashtag so I can see them! I repost my favorites on my social media!
Hugs,